What up everybody? It's ya girl Luna and we're here for another day of Doki Doki Days! Remember yesterday how I said that my focus on Adam's twisted love wasn't going to be the worst post I did? Well, welcome to this post! Today is going to be awful, because today I'm going to be highlight some of the most romantically tragic anime deaths (in our opinions). Or at least the ones that made us cry. Keep in mind, not all the couples are 100% canon but we interpret as we do. Without further ado, let's get crying from love that's been lost.
---
Hotaru & Gin (Hotarubi no Mori e)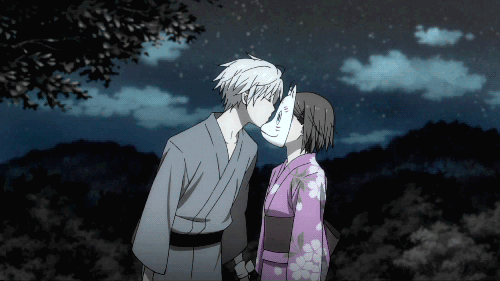 Tragic? Absolutely. Hotaru practically grows up with Gin by her side, but because he's not quite a spirit, he can't be touched by Hotaru. So when the day comes that they are finally able to embrace–it's also the last time, and Gin is already fading away. Cue the sobfest.
Ash & Eiji (Banana Fish)
The death that spurred this entire post. Ash & Eiji were soulmates, and when all things were said and done–Ash was given a letter to join Eiji in Japan, but he never made it. He was stabbed before he made it there, leading to me crying in the club every single time. Because this was love that never blossomed, that was so deep but cut so short. It was truly painful.
Kousei & Kaori (Your Lie in April)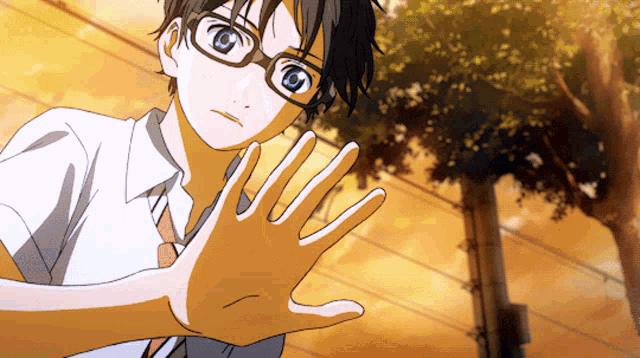 The worst about this all, is that you get to see how strong this connection becomes. Kousei sees Kaori as an inspiration and almost healing source. She's almost a manic pixie girl dream–a little crazy, very cute, super good at her skill, an all around charm who is there to make you love her so she can not just die tragically but suddenly.
Tomoya & Nagisa (Clannad)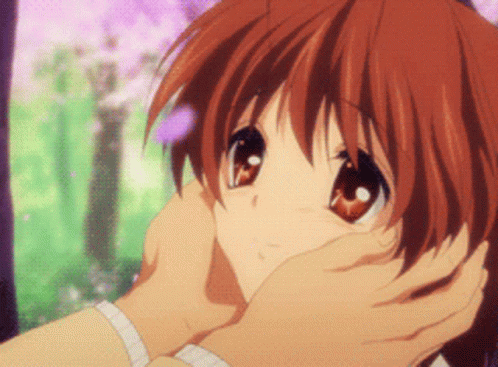 Clannad isn't really cool anymore, but I'm going to put this here because I fucking bawled when I first watched this. In Clannad, depsite it being a drama, I never thought that Nagisa would die. Which is funny because Clannad is so dramatic so you would actually think she would die. But still…it was just so hard hitting. Maybe because I always thought Nagisa deserved so much more.
Hitomi & Yuito (Iroduku: World in Colors)
So I chose this one because it was a death I saw coming but it unexpectedly broke me all the same. Like, I knew Hitomi was from far in the future and that when she went back to her time, many people would likely have died (hell, her grandma was her friend in the past and her grandma is OLD). But watching her fall for Yuito in the past but unable to really act on it, knowing she would need to return to the future was tough. But what was worse was that he drew the one book she could always see in color, and then for her to not even see him in the future–but just to visit his grave? The feels hit so hard.
Rosette & Chrono (Chrono Crusade)
I can't possible write a list of some tragic romantic deaths without mentioning Rosette and Chrono. While not the OG, the fact that the anime killed both of them is incredibly sad. They went so quietly in the anime, Meanwhile, in the manga only Rosette died–just as early as we always thought she would due to her contract with Chrono. Both are incredibly touching and incredibly sad.
---
Those are just SOME tragic deaths in anime. In reality, there's so SO much more. In thinking of deaths to add here, I think that the trend is defintiely that the worst deaths are either sudden and unexpected, or happen in a point in the relationship where they never really got to love togther fully. Actually a lot of them is that–like opportunities lost in the most tragic away. So sad, but so poetic. It makes for some beuaitfull tragic deaths. But that's it for today! Hope you enjoyed being spoiled and trigered. Don't forget to check back tomorrow for some more great Doki Doki Days content!
Stay Weebtastic
xoxo
Luna