Hello and welcome back to the 12 Days of Weebsmas! Today, since Weebsmas is only a week out, I'm going to let you all know how I, and how you, can decorate your Weebsmas Tree! I've been decorating my Weebsmas tree for three years now–pretty much since the onset of You Can't Know. So what is a Weebsmas tree? It's like a Christmas tree, but instead of decorating a tree dressed up in lights and ornaments and celebrating a religion based holiday, we dress it up with anime and weeb swag to celebrate our shared love of otaku-related content. So here's how to decorate your own Weebsmas tree in a few easy steps!
Step 1) Purchase the Weebsmas Tree
So the first thing you need to do is to buy the basics–the tree itself. It can be a tiny real one, a tiny fake one, a tree of any variety. I bought my own tiny fake tree for a holiday cosplay photoshoot we were doing with our friends, and then thought–"hey, I can use this for so much more". Thus, cue the Weebsmas Tree. So go ahead and purchase your tree and get it all set up for display where everyone can see.
Step 2) Gather your Collectibles--Decorations
So next step is the most IMPORTANT part. You have to gather all your little anime collectibles and weeb finds from conventions. I'm talking mini figurines, pops, jewelry, keychains, cellphone charms, plushies–the works! Anything anime, manga, video game, or even comic related objects will make perfect decorations. Just make sure you have a lot and make sure they aren't huge (no full size Asuna figures), or too heavy–you still got to make it look nice.
Step 3) Collect your Tinsel and Lights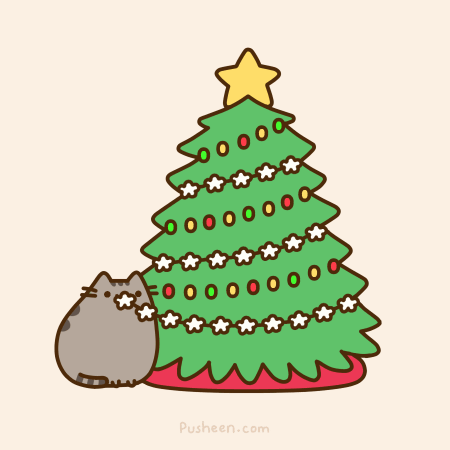 So then, just like with a regular Christmas tree, you'll want to gather your tinsel and lights for your Weebsmas tree. These are the first decorations you'll want to put on your Weebsmas tree–I've tried putting them on after the decorations and have found that too challenging. So start off with your tinsels, lights, and strings of beads.
Step 4) Decoration time~
Now is the fun part. All you got to do is take all those lovely collectibles and put them on your Weebsmas tree, preferably while watching some sort of anime in the background (my choice is almost always a re-watch of my love--Sirius the Jaegar). Take your time putting your decorations on. You can either put a ton on, or only a few. Me? I like to add only a few–starting with keychains and smaller decorations. I try not to use too many plushies just because too many of them can look odd on such a tiny tree.
Step 5) Choose your tree topper
I think the hardest part of the Weebsmas tree is deciding what goes on top. My advice would be to make it a plush of some kind. Personally, I just wouldn't want to put a figure at the top–what happens if it falls and breaks? No thanks. Plus a plush is super easy to balance at the top of the tree, you just got to be wise in your choice. For me….I put this ghost neko plush I got from Kumoricon at the top. It's just really easy to balance…though actually…I almost put All Might up there this year.
Step 6) Finishing touches
And of course, the finishing touches of any Weebsmas tree is to decorate the surrounding area. Decorate with more plushes, with anime blankets, with actual holiday decorations if it suits your fancy. Don't just make your Weebsmas tree a stand alone thing–make it a true display of the wonderful world of weeb. Proudly display it. Because no matter what religions we come from, no matter which holiday traditions we celebrate, we can all unite over the love of anime. And that, my friends, is what weebsmas is all about.
Stay weebtastic
xoxo
Luna