Time is just flying by this year and so too is our annual 12 Days of Weebsmas! Today is day four, which means we are officially 1/3rd of our way to the holiday goal. But you know, we've been doing Weebsmas on this blog for three years now, and there's one thing we realized we never really explored. So today I'm going to ponder on the question, what exactly is the spirit of Weebsmas? What does it look like? What does it feel like? Why should we celebrate? Or why do we celebrate it? Let's have a nice cup of hot chocolate and talk about that.
---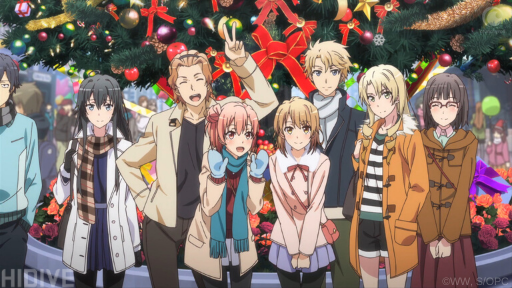 When we talk about Weebsmas, it's clearly made of the word Weeb and then a holiday that may or may not be known as Christmas. Now, we here at You Can't Know highly encourage people to embrace their inner weeb. We grew up hiding our love of anime, but now that we've grown and found people to belong with–it doesn't matter anymore. We're proud weebs. And our friends are proud weebs too. All of our holiday gatherings generally have to do with gaming or anime, or eventually fall into it. We can all come together with our common love.
But holidays…aren't the same. We didn't all grow up the same. And not all of us celebrate Christmas in the traditional sense of getting a tree and exchanging presents. But at the same time, it is a time of the year where we can all gather together and do a bunch of fun winter activities. So Weebsmas is simply a play-off of Christmas at its heart. We don't care about religion, we don't care about tradition, we just care about hanging out with our weeby friends to our hearts content. That's why instead of dressing up a tree with ornaments and religious icons or traditional decorations, we legit dress it up with anime keychains and cards, and lanyards, and plushies. We top the tree with the plush mascot from the convention we met our current weeby friend group at. And we buy them weeby presents to fill that anime or game need. Really, Weebsmas is just an excuse to gather for a holiday that we can build together. Whether it's exchanging presents, decorating a tree, eating hot pot, singing karaoke, playing games, having a cosplay photoshoot, or watching anime. We can come together with our friends to celebrate the holiday seasons in a way we all see fit.
I guess…the spirit of Weebsmas, as cliche and anime as it is, is nothing else than friendships and bonds. Which is weird because you would honestly think that the spirit of Weebsmas is–well, anime. But no, it really is just being able to bond with friends. It's also just like a tradition that we are slowly creating together, and honestly, the only reason it's Weebsmas and not Friendsmas is because the one thing that brought us all together to begin with, is a shared love of anime.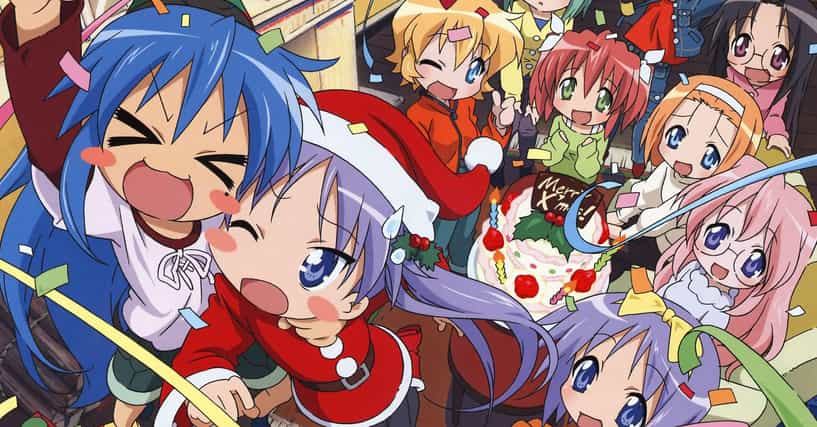 ---
So at the end of the day, it doesn't matter how you choose, if you choose, to celebrate Weebsmas. So long as it's something you and your friends do it together, you're doing it right. But also, we always want to do these 12 Days so that you all can celebrate with us in a way too! Because we all love anime. I hope you all enjoy the next 8 days of Weebsmas, now that we've nailed down what exactly the spirit of this holiday is.
Stay weebtastic,
xoxo
Luna