Hello and welcome to Day 1 of Doki Doki Days! We're so happy that you're all here with us to enjoy the next seven days of anime and love-related content–aka, content that makes your heart go doki doki. This is our first blogiday (blog holiday) of the year, and it's super welcoming on my end after our personal anime awards, as well as the WordPress anime awards wrapped up! Now, we get to write a bunch of fluff. So to kick off Doki Doki Days, we are starting with a classic post–our top five anime couples of last year.
---
5 ) Mikado x Hiyakawa (The Night Beyond the Tricornered Window)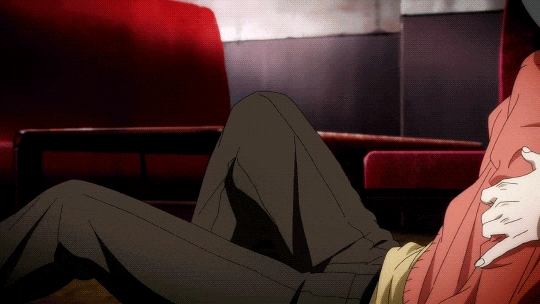 So this couple took us a while to warm up to, mainly because it wasn't clear Mikado was actually into him. However, as the story continued it was clear that interest and reciprocation was happening, we warmed to the couple. By the end of the anime, their relationship seemed like it was going well, with Mikado providing Hiyakawa the support he really always needed.
4 ) Sorawo x Toriko (Otherside Picnic)
This is really our only girls' love couple this year. Despite being pretty polar opposites at first glance, Sorawo and Toriko bond over time and while relying on each other in hard situations. And even though they are quite different, they compliment each other in ways that work well–very much feeling like a puzzle piece couple. They have what the other is missing. While we didn't get any onscreen kisses from this couple, we didn't need it–you could feel their bond in the story alone.
3 ) Saki x Nagisa x Naoya (Girlfriend, Girlfriend)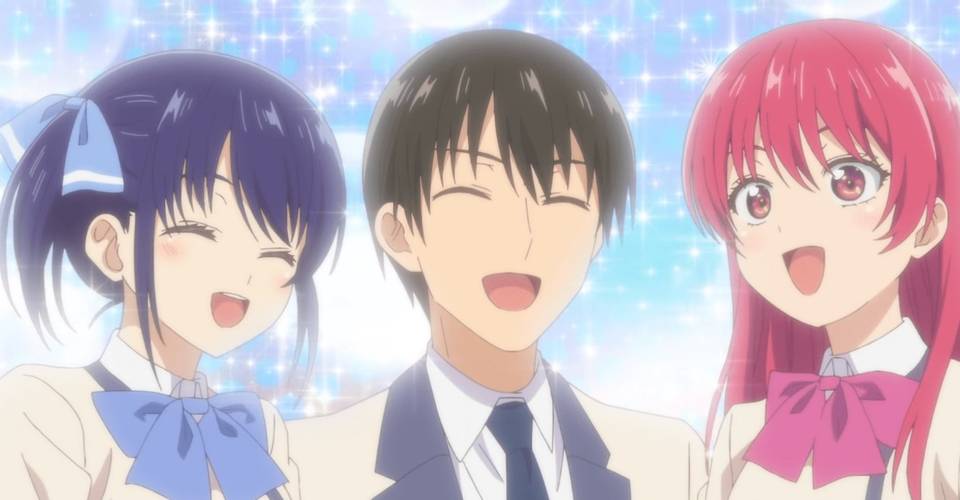 We had to include this wacky threesome in our couples list. Despite the fact that an anime called Girlfriend, Girlfriend seems very unwholesome–their relationship as a whole is actually pretty positive. They set healthy boundaries with each other and respect one another, while Naoya is the central point, Saki and Nagisa get along really well. I find it incredibly refreshing that this is a very positive look at a polyamorous couple.
2 ) Irina & Lev (Irina the Vampire Cosmonaut)
These two have our heart. Irina and Lev's relationship grew organically into something beautiful. Their romance is built upon teamwork and defies discrimination. It's refreshing to see in anime. In a way their romance really hits home for marginalized communities. Despite their vastly different worlds, they came together to bond over a shared dream.
1 ) Hori & Miyamura (Horimiya)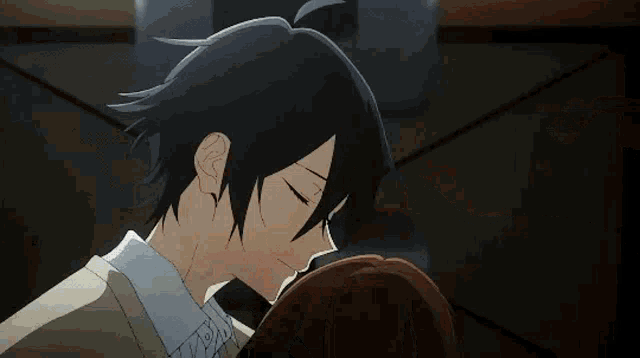 Hori and Miyamura's romance is one of the most realistic I have seen in an anime. Both characters are chock-full of character flaws, and their relationship grows over the ability to be vulnerable with each other when they can't with others. The way they fall in love is natural and sweet and it's never rushed or dramatic. They really are a feel-good pair, and in a way, they really do make each other better, and almost more comfortable with being who they are around others and 'standing out'. They truly are our number one couple of the year.
---
Well, there we go! Those were our top five anime couples of 2021! We had a lot of fun picking them out for our first Doki Doki Day! What were some of your favorite couples? Let us know! And don't forget to check back tomorrow for day 2 — Star is going to be coming to you with some best boy and best girl content (because we all know fan love is the strongest). Thanks for reading!
Stay Weebtastic
xoxo
Luna