Hey peeps! As some of the world gets back into school we thought it would be amusing to talking about anime that you can actually learn things from. Mainly because there is a significant amount of homeschooled folx and people who can't pay for intro courses. So why not learn in a weeby way?
Cells at work!
I think this goes without saying, this is the Japanese Osmosis Jones from the early 2000s late 90s. It's entire premise is about a red blood cell's experience in the body of an ordinary (but rather unfortunate) person. It breaks it down scientific terms into easily understandable topics.
Asteriod in Love
It may be a GirlsLove but it's a beautiful story on how geology and astronomy aren't so different afterall. In a way, the geology and the astronomy is a metaphor for their relationship. Pretty cute right? Anyways, they actually teach you about rock formations and constellations.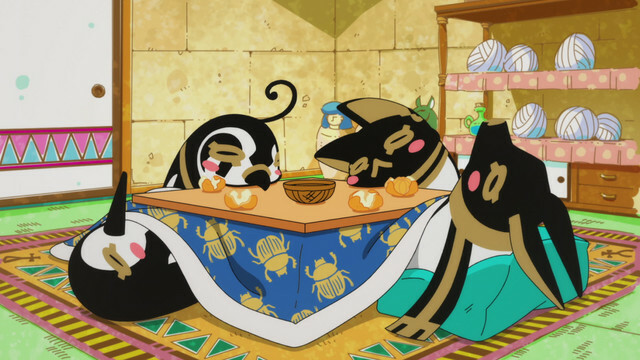 Oh suddenly Egyptian God (To-Totsuni Egypt Shin)
Although cute it's actually a super fast way to learn about the Egyptian gods (minus some of the gorey stuff). It's enough to spark an interest in the mythology and dig deeper into the stories. I, Star wasn't a fan of Egyptian gods but this was the intro I wish I had and maybe I'd be a bigger fan of them.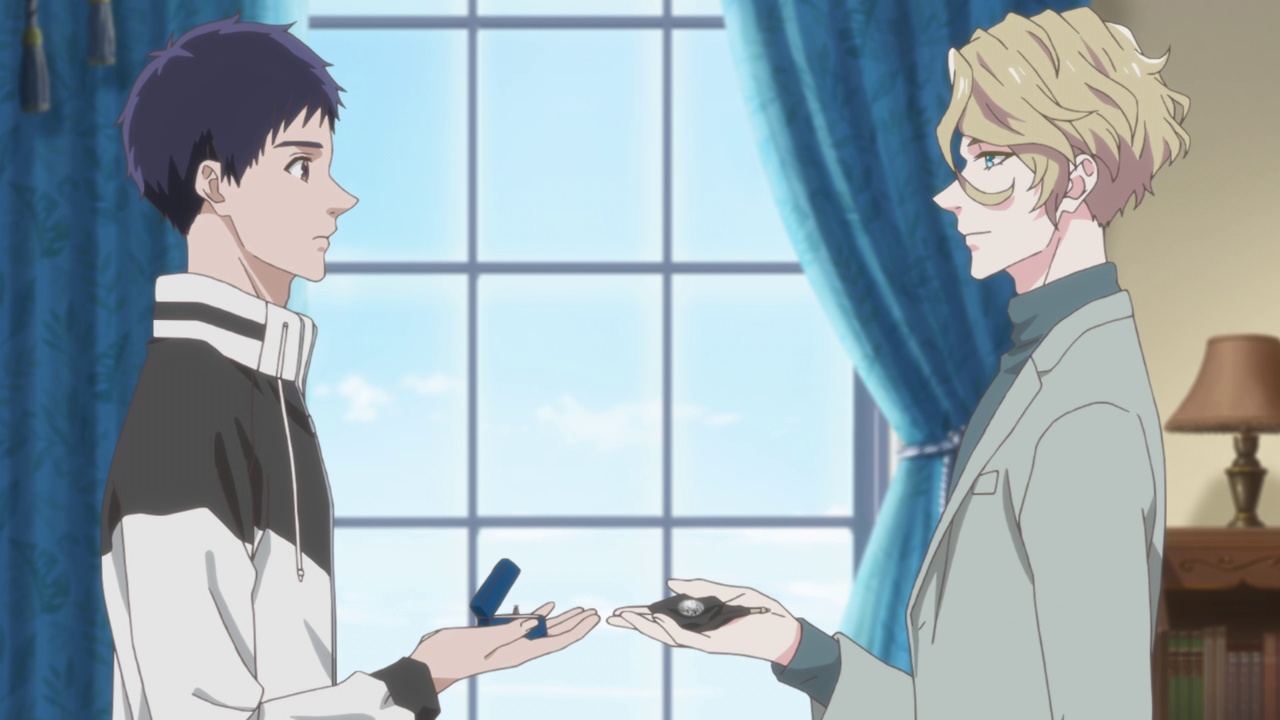 Richard the Jeweler
In Richard the Jeweler, a lot of things are unclear. But one thing that isn't is that Richard likes to explain to us what the gemstone of the episode is and where it came from. This can mean literally where it came from from the earth/how it was formed, as well as how the particular item was crafted or history behind why the gemstone was used for it. So if you're a geo buff or aspiring Jewelry appraiser, I'd recommend this show to help you call out the fake gems.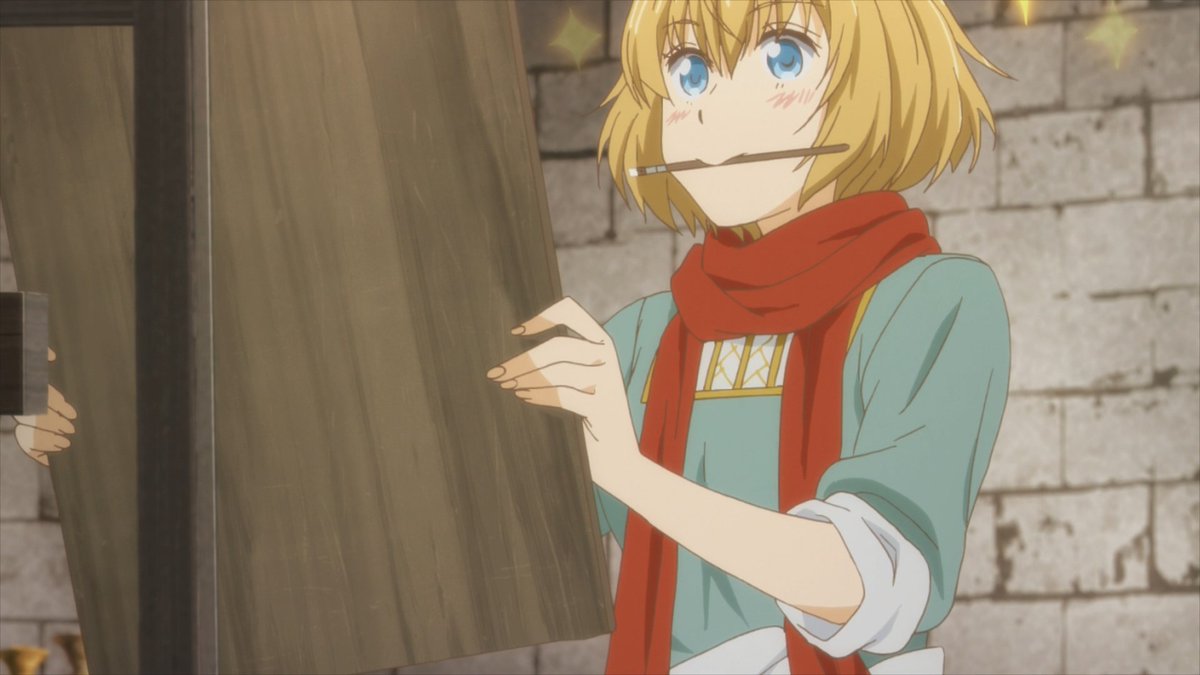 Although this is about the power of feminism it is also about art. OBVI. What I found incredible about this series is that it was almost like a history lesson in the world of art in Italy. For those of you that don't know too much about that, I really mean the fundamentals and where/why statues, murals and portraits were made. As well as demonstrating techniques we have evolved to create art today.
Smile down the Runway (Runway De Waratte)
This show really showcases how to create clothes, create a brand for yourself, and even how to model on the runway properly. Being that the two main characters are a wannabe fashion designer and a wannabe runway model, there are a lot of teachable moments where they get instruction from those in the industry. I personally found this helpful for learning what it means to sew clothes professionally, how to hide seams, design, and even how to take fabric weight and feel into account when designing garments.
Kageki Shoujo
It breaks down the fundamentals of acting and the rough business of show business. The girls in this show aren't just told how to act, but how to carry a presence on stage and come into their own. While it breaks down stereotypes and mental health it also teaches the valuable lesson of authenticity and believing in yourself.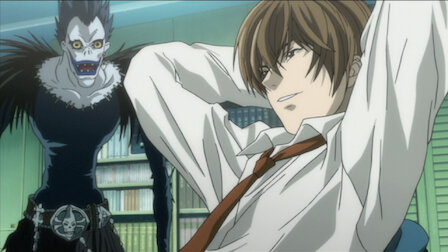 Deathnote
With careful guidance there can be a lot to dive into with psychology in this show, ethics and the human condition. There's some very Hobbesian philosophy going on, and it poses interesting questions that certainly need further delving, being that there is a lot of actions that you can rip apart and explain to a younger audience.
Teaches the viewers about the ballet classics as well as the language of ballet from poses to movements. Did you know ballet has it's own body language? And it's universal! Because ballet doesn't use words to tell a story they found other ways to communicate to their audiences.
---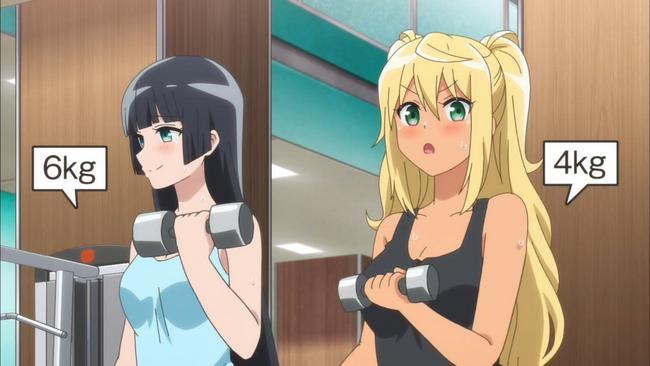 Dumbbell nan kilo moteru?
This legitimately shows you how to work out correctly using equipment and without in a very comical way. From exercises in strength and conditioning to which muscle and tendon the exercise is effecting. It's a true fitness gem, but I would definitely think this is more of an adult show. Definitely pre-watch before showing to a child, the themes can be a bit adulty but the exercises are worth it.
Shokugeki no Sama (Food Wars)
Definitely for adults who was to learn how to experiment with food. The characters break down their recipes describing how they came to this idea and the process they used to get there. Just for kicks there's a lot of orgasmic experiences when tasting the dishes. There's only one way to find out if it really is THAT GOOD and that's to try it yourself!
---
Most game and Sports Anime that focus on the activity. Example you can't learn ice-skating from Yuri on ice but you can learn Water polo from Re-main. Like the gymnastics from Bakuten (Backflip) actually teach you how to do a backflip and what to watch out for in terms of safety.
Some anime have teachable shorts that based around the anime
Loki ragnarok and Norse Mythology
And that's all I got for now! May your schooling be weeby!
Stay weebtastic!
AishiteLOVEru~
xoxo
Star & Luna