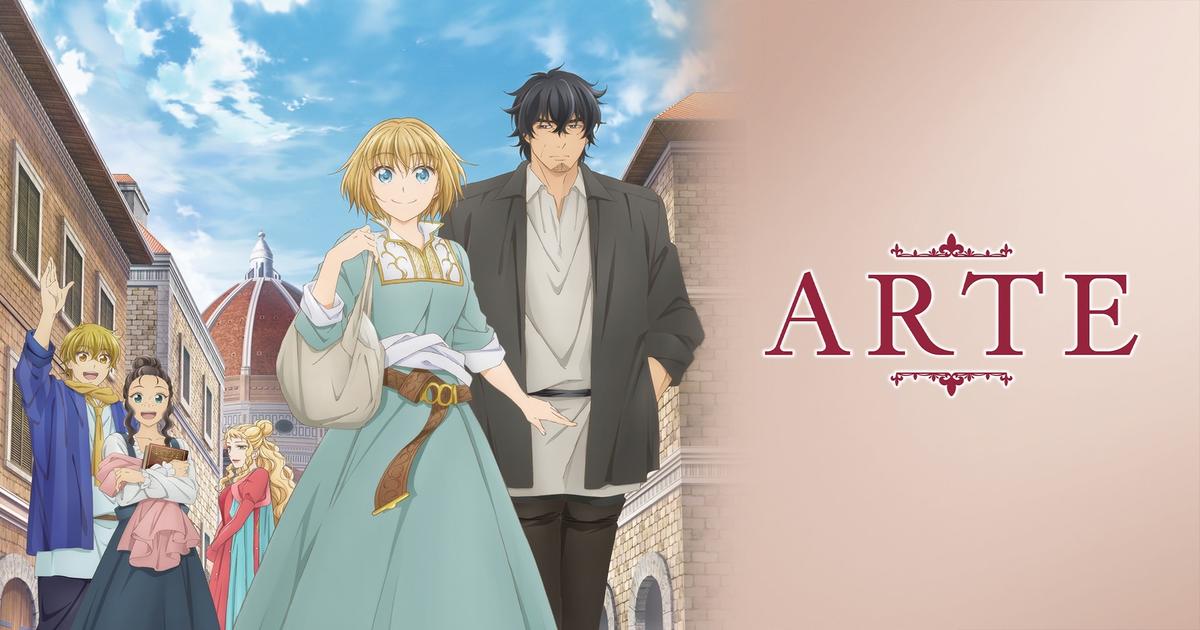 16th Century Florence, A young 15 year old named Arte has a passion in sketching but her mother wants her to get married since her father died. It's honestly the story of the female artist. Getting rejected over an over for being a woman and not taken seriously by her work. She travels to town in hope to prove her mother wrong and follow her passion.
I love everything about this anime. It's inspiring and admirable. Arte is the most spirited 15 year old I know. She's the best idol for millennials and Gen Z. This is a story about pushing yourself to the limit, not letting anyone get in the way of your dreams and a true feminist story of defying the expectations of a woman in a male oriented industry.
Art is very detailed, light and round sort of realistic style. The hair, clothes, sketched, buildings, walls, floors, for an anime about art there was no skimping on the style.
The OST is actually pretty fitting to the location and time period. (Being it's orchestra music.)
The opening is basic for coming of age anime and so is the song.
Visually the ending might represent the struggle of climbing the ladder to success.
All an all, I love these coming of age, empowerment stories. They hit me in the feels every time. I honestly can't help but feel moved and motivated by the stories if they are portrayed well in a realistic fashion emotionally. I think no matter what the genre may be these stories are made to give hope to others who may feel the same in their own situations. Not to mention the women supporting women undertones and the fight equality, breaking the glass ceiling and all that jazz, the creators of Arte and My Next Life as a Villainess: All routes lead to Doom got together to make the very same feminist statement! SO FLIPPING CUTE.
AishiteLOVEru,
Star