Hi–hello, and welcome back to Otaku Thursday! I hope you all enjoyed our Pride Week special, Niji Nights, that finished up on Saturday! We had a lot of fun talking about LGBTQIA+ content in anime. But now we're back into our regular schedule of *not* posting every day. To all you anibloggers who do: power to you! We don't know how you do it.
Anyway, low and behold, it's time for one of my favorite (and least favorite) times of the year: time for our top 5 anime of spring 2021. Let me tell you, this was surprisingly difficult, only because I think there was actually a clear top anime, but I just — I couldn't give it to it. And we'll go into why once we start counting down. Remember, when we look at best seasonal anime, we try to prioritize judging anime that are on their first seasons–that way we don't just focus on everyone's favorites. With that disclaimer in mind, let's count it down!
---
I thought I would like this at the beginning of the season, and I was right. Though perhaps not as much as I'd expected. While Mashiro no Oto was a solid show, it definitely suffered from some generic tropes in the middle when it came to Setsu's school life that just didn't feel as fulfilling as it could be. The best parts of this show happened the first few episodes and the last few episodes. The music was amazing though–absolutely great shamisen playing for the performances (which thank goddess they didn't skimp on). The animation? Also really good. But the characters weren't as fleshed out as I would've liked, save for our MC Suwa who I think really carried the show (as he should) and met my expectations. I look forward to seeing more of him in future seasons.
Wow. Um so I don't even really know what to say? This was NOT what I was expecting AT ALL. Actually, I'm going to start by saying I watched this on a whim–this was not a show I thought I would enjoy, but it was great. Vivy has great characterization and development, decent action sequences, and a great OST for a show whose initial impression for me was san AI singer who is tasked with stopping a future war between AI and humans. Being an AI, this story takes place over quite a long period of time, and while it ends up using some generic time travel stuff in it (which is like, meh), it ends up being really good. Like, I did not expect it to be such a hit. I really thought it'd be pretty generic. Also for the record: I liked the post credit scene.
This. This was my controversy. Fruits Basket: The Final has been outstanding. Keep in mind that every season that Fruits Basket has released was absolutely great–but this season in particular has been extremely stand out. As the Furuba anime comes to a close after 20 years (for anime only watchers), it truly pulled out all the stops. The pacing, the emotions, the music. All of it is outstanding and I honestly couldn't be happier as we finally get the Fruits Basket ending on screen. But despite being incredible and standout amongst the spring anime, it's just not fair to give it number one after it consistently remains amazing and was, well–20 years and a remake in the making. But just know that in my heart, Furuba is number one. I think Star and I will both cry when we have to say goodbye to this show next week when the final episode airs. We, after all, simp for Sohma men and women.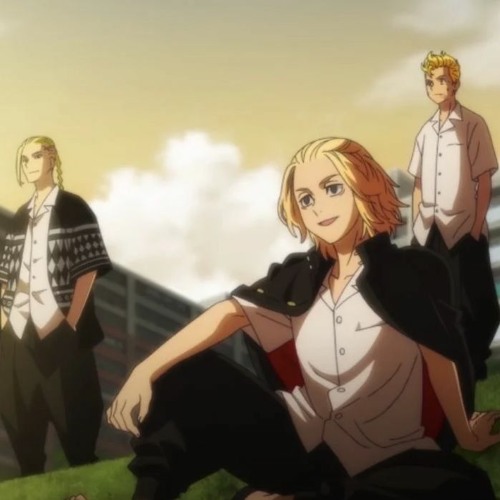 The show that I was really mad at when we started watching it. I just–I wasn't ready for this to be like an Isekai into Takemitchy's past, but I also wasn't ready to enjoy this as much as I did. Well, I kind of was–but then I watched the first episode and lost faith, but it really brought it back for me. While I'm not a huge fan of Takemitchy to this day, I at least have decided to stop calling him discount Kuwabara. What makes this anime for me is the side characters, and surprisingly, the story. Just like Vivy, Takemitchy is trying to stop something from happening in the future. But, for him it's his present and he's actually going into his past when he was a bit of a delinquent. Now, the gang stuff was great–excellent. Once Mikey and Drakon are in the show it REALLY gets good, and Takemitchy is more tolerable. The direction of scenes, the sound mixing, and action sequences are all great. I really see Tokyo Revengers becoming a big shounen hit on the anime scene. It definitely also has some Yu Yu vibes to it, so really this could become one of the greats.
Number one has to be To Your Eternity, and I mean–is anyone surprised? A story written by the mastermind behind A Silent Voice (which I'm a HUGE fan of), To Your Eternity is just truly gorgeous storytelling and something that deserves praise. While I can't agree with all the hype it got upon initial release, I do think it's something incredibly special. The absolute raw, honest story that is an emotional depiction of what makes us human is just–I can't even put it into words. It's really touching and just something that I think is done incredibly well. Sometimes it's too slow, sometimes it's beyond cringe, but there are some really heartwarming moments, some heartbreaking sequences, and bounds of growth for Fushi. I really enjoy this anime, and while it still isn't over (being 20 episodes), I can only guess that the storytelling will continue to be good. I' really looking forward to the rest of To Your Eternity, and it is now the only anime to make me cry after only one ep. I hope it's proud.
---
Well, that was my top five anime of Spring 2021! Like I said, it was both really easy and really hard to name a top five, because at the end of the day, I really like everything on this list, so I fiddled around with it a lot, but I'm pretty confident with my final ranking. But I am curious, what are some of your favorite anime from this past season? Let me know what your top five were! I always love seeing what other people loved in a season! Anyway, til next time~
Stay weebtastic
xoxo
Luna