Hello and welcome back to Otaku Thursday! What a delight to have Otaku Thursday during 13 Days of Otakutober! If you haven't been keeping up with our daily posts, don't forget to check them out (everything is archived here). Today, we're going to talk about the sexy, cute, and smooth sons-of-a-satan — that's right. Today I'm going to be highlighting some of my favorite demonly characters.
Hiei & Kurama (Yu Yu Hakusho)
How can you honestly expect me to make a list of my favorite demons without putting these two on here? From one of my favorite shows ever, the ever-so-classic, Yu Yu Hakusho, Hiei and Kurama represent some of my favorite characters of ALL time. Hiei, my tiny little swordsmen with BDE. Kurama, the sly and savvy fox with the fabulous hair. This demonic duo is like everything you'd want in a demon and the literal definition of fine as all hell. In fact, if it weren't for them, this post would be titled differently.
Nezuko (Demon Slayer)
Ya'll, you know I can't be talking about demons without naming one of the best from recent years. Nezuko, badass, beautiful, kind–we love Nezuko on this blog. She is literally the perfect combination of adorable and badass. Plus she's one of those demon attacking demons on this list which is extra points. Also did I mention I think she's adorable? I mean, if you can get your demonic powers under control because of love for your family, that's just *chefs kiss*.
Sebastian (Kuroshitsuji)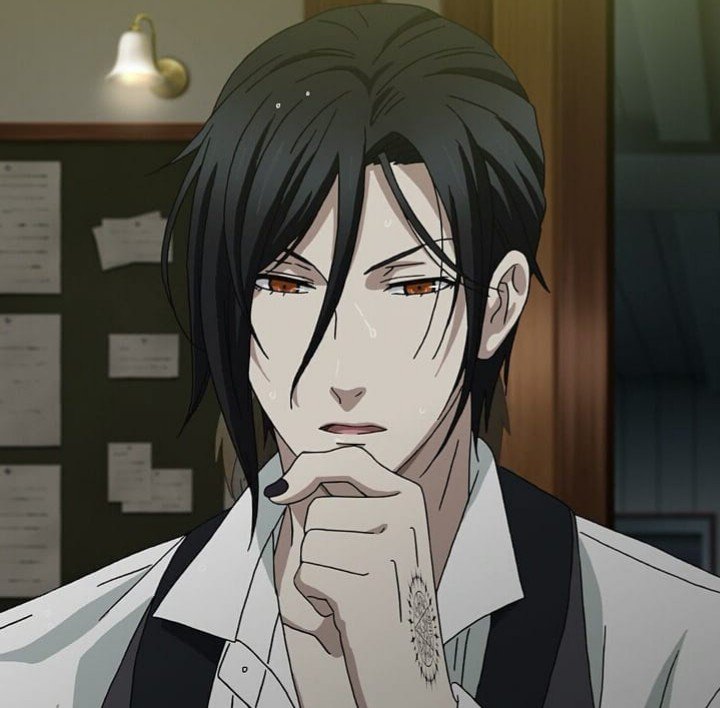 Another demon I couldn't NOT put in this post. He is, one hell of a butler. Not to mention out of everyone on this list, he's probably the most devious. Cause like Kurama and Hiei are cold-blooded and were evil at one point but they are both super good guys. Sebastian? …WELL he's one hell of a butler but like, he's totes a classic demon just biding his time being the perfect butler just so he can have Ciel's soul. Plus he's devilishly handsome–like have you seen the man? Absolute king.
Mujika (Promised Neverland)
Halt here all you Promised Neverland anime-only fans, because you haven't met her yet! But Mujika is probably the gosh darn sweetest demon on this list. In fact, she's so great that she's practically heavenly. When you first meet Mujika, you never know if to trust her but she gains your trust, and heart, fast. She's a peace loving demon who doesn't need to eat humans, and encourages others to do the same. Honestly, she's one of the most wholesome demons ever, and I can't wait for her anime debut.
Rin (Blue Exorcist)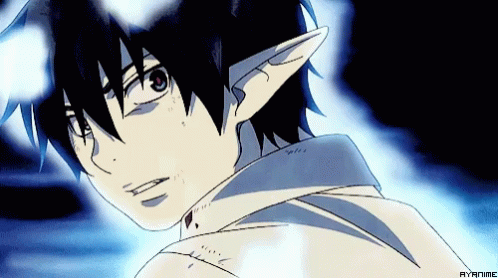 And lastly, I couldn't have a list without the demonic son of Satan! That just wouldn't be right. But honestly, even being the son of Satan, Rin is a pure doughball that deserves the best. While he can be rash, not super bright, and occasionally annoying, he has such a strong KOKORO. Like, he's one of those characters that just makes you happy and want to root for him so hard. Plus he like, really cares about his also-maybe-part-demon brother. And he cares so much about his friends, and even when they treat him like shit he tries to just smile and go on and never holds grudges against them. Honestly, I can see why he's one of Star's faves (but I'm a Yukio girl). Still deserves a spot for my favorite demons.
These are just some of my fave demon characters, but there are always so many more. Like, if I wanted to, I could've made this post like half YYH characters cause it takes place in demon world and there are awesome demons in it. But you know, I had to branch out and highlight some of my other favorites. Who are some of your favorite demon boys and girls? Let me know! And I hope you check back in tomorrow for day 5 of 13 Days of Otakutober!
Stay weebtastic
xoxo
Luna