Hello and welcome back to our weeby winter wonderland. AKA, welcome back for day 7 of 12 Days of Weebsmas! Today, we're going to be looking forward a little bit, but still keeping with the winter theme. Winter 2021 anime is going to be upon soon, so I thought I'd just make a list of the (many) titles I'm looking forward to watching.
Promised Neverland season 2
So clearly this is gonna be a banger. I only know this because I've read the entire manga and so I know the events of season 2. However, I'm going to enjoy it a lot and I'm really looking forward to it. Even if my favorite character won't be in this season (sadge). Still, I wonder if this will be as good as the first season, thematically. I feel like the first season really teased into a survival horror aspect, and one of the most compelling things was that Isabella was a frightening villain. Now that they've escaped the farm and the world broadens, I wonder if the show will try to pick up more of a thriller feel instead of horror? I'm curious but excited to see it.
Attack on Titan: The Final Season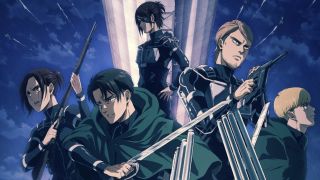 I always hate putting Attack on Titan on any list. I hate it because I was decidedly lukewarm about the first season, kind of hated the second season, and only really started thinking it was good once it reached like season 3 part 2. But like–once it got there, everything started going together super nicely, stakes started getting raised, and it became a show I could get hyped for. Season 4, I expect, will be just as good. After all–it is the final season.
Horimiya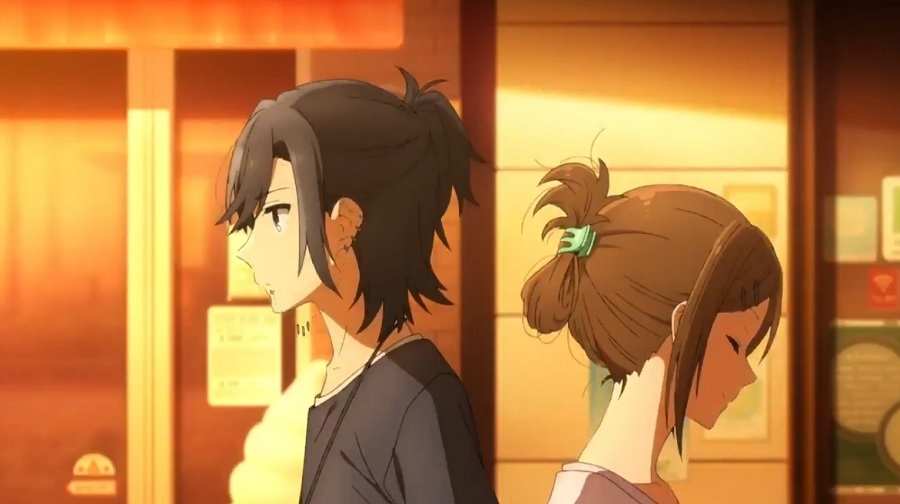 AHHHH. Out of all the anime from this season, THIS is what I'm most hyped for. Horimiya has been one of my favorite shoujo slice-of-life manga for a long, long, long, long time. Practically since Horimiya first began serialization, and while I've fallen out of the practice of reading a ton of manga like I used to, I will continue to go out of my way to read Horimiya. So I am beyond ecstatic that this was finally picked up for an anime, because I think it can do really really well in animated form. I'm so, so excited to see Miyamura and Hori onscreen.
Dr. Stone season 2
I'm not as hyped for this second season as others, but I do think it'll be good. The first season did really well, and I found the premise of it to be really interesting. While this kind of fits into the bucket of watching the second season just to watch the second season, it has potential to be even more interesting than the first.
Cells at work! season 2 & Cells at Work Code Black
Obligatory second season viewing of if Osmosis Jones was anime. HOWEVER, Code Black sounds awesome. If Cells at Work is the family friendly viewing experience, I love how Code Black sounds like a super awesome seinen. I'm really excited for this show and think it's going to be pretty good. But also it's airing sidelong to season 2? I find that an interesting choice, so I wonder if this will be full episodes or like a segment show where episodes are 5-10 min eps.
Jaku Chara Tomozaki-kun
The game of life is the worst. I love how that phrase is in the description of this anime. Top gamer boy is disillusioned with life–meets gamer girl who shows him the hacks? I'm so on board for this. It sounds like this could be a real cute drama romance and honestly, that's what I want in my life for 2021.
SK∞
Okay legit, I know nothing about this anime except for the fact that it's about skating. Which y'know? I used to play Tony Hawk so I'm on board for it. In actuality, I always really like these random sports in anime, mostly because it's a refreshing change from just typical ones. I'm tired of basketball and baseball and even volleyball. I think unique sports like skating would make for some interesting variety in the sports genre. So Sk8? I'm down for. I just hope the animation is good.
Urasekai Picnic
We had a drought on girl's love last year there was one–maybe two good GL titles. So I am pleased to see that we'll be starting off with some next year. While I don't know if this will be good or not, I have hopes for it. It sounds really intriguing and it's listed as a sci-fi shoujo ai, so where could it possibly go wrong? Also again I just love we'll have a fresh GL at the top of next year. I'm going to start manifesting for some good BL next year to.
Honestly, these really only touch the surface of anime that look good in Winter 2021. I didn't even get to mention Beastars season 2, Kemono Jihen, or the new volleyball anime (not Haikyuu). Honestly, the winter season looks like it's going to be bountiful of interesting anime, so I can sincerely say that I can't wait for 2021 to begin. What anime are you looking forward to in Winter 2021? Drop me some names below. That wraps up day 7 of 12 days of Weebsmas! We'll see you tomorrow for day 8!
Stay weebtastic
xoxo
Luna