Happy Friday everyone! As you may have noticed it is not our normal post day! But it is a day–a very special day! Today is Star's birthday~! So in honor of it, I thought I'd put her through some of the same torture she put me through on my birthday and lovingly give her a torturous 5 get-to-know-her questions! So don't forget to wish Star a happy birthday and here's her very short and sweet answers to my five anime and otaku related questions!
–Luna
Question 1
If you had to write a fan-fiction, what anime would you write it for and what would it be about?
Maybe Spirited Away. I really like the idea of writing in that lore and universe. Series wise… Maybe 7 seeds. I think there's a lot of lot of room there for a good story in an post apocalyptic survival anime haha.
Question 2
Does this question seem familiar? What characters make up your personality?
Carole, Machikko, and Howl. I would say that these three are apples from the same tree but they definitely fell on different sides. Carole speaks to the vocalist and calmer more sporadic side like my creative passions that I strive to pursue. Machikko though is the hard edge boss bitch that sometimes the tone I set when I open my mouth. And Howl is that flip side sometimes I'm more suave and prince than boss bitch.
Question 3
If you could bring back any series to reboot, what would it be and why?
Gangsta. Because I'm still salty about it not finishing. Case and point.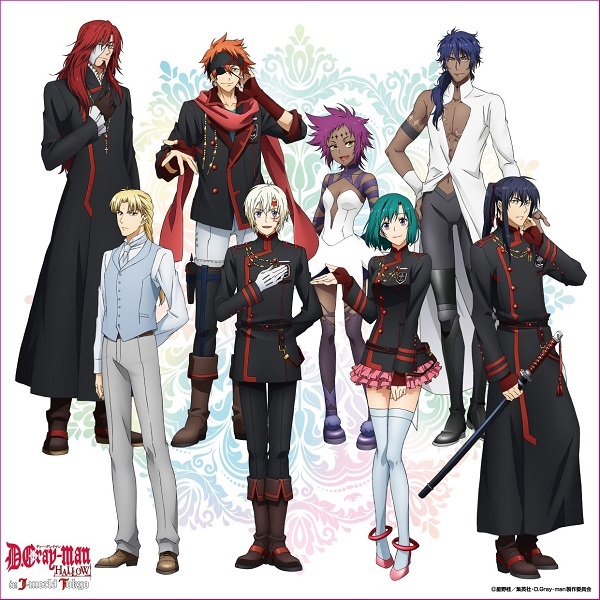 Question 4
If you could have any article of clothing/item from any anime universe—what would it be?
Any coat from D.Gray-man. A real one, that's waterproof and flexible.
Question 5
It's your birthday and your b-day cake is huge! Which characters are you inviting to help you eat it and celebrate?
The cast of Saiyuki. I think that would be a fun crowd to celebrate with.