Hello weebs and welcome back to day 3 of Doki Doki Days! After our big comic reveal yesterday, we're back with some more romantic and love-esque content for today. Today, we're going to be talking about our five favorite anime couples from the past year–well, that we discovered–shipped–and rooted for over the past year. Y'know the small triumphs and joys of 2020. So let's count down my current five faves!
---
Hatsuharu x Rin
So obviously I had to put Hatsuharu x Rin on this list. Not only do Star and I adore Fruits Basket, but Sohma men are absolutely amazing, and out of all the Sohma men –well, at least the younger ones–Hatsuharu is clearly one of the best. He's thoughtful, devoted, sweet, good-looking, and kind of just like honestly one of the best Sohma's in the whole story. Meanwhile, Rin…has issues but she really and truly cares about Haru at the end of the day–so much so, that she's willing to give up a hell of a lot for him. Their relationship is…complicated. But it's also really great.
Adachi x Shimamura
Best couple of 2020 material right here! This anime was so friggin' cute and there was just something about Adachi and Shimamura's relationship that was just totally adorable and innocent and wholesome. I also love how jealous Adachi gets over little things–but how much she really just loves Shimamura.
Hori x Miyamura
BEST COUPLE OF THE DECADE. I mean like, for real–I have loved the relationship between Hori and Miyamura since the beginning of Horimiya. I've been reading this manga for years, but only recently have I been able to share this joy with Star in the form of anime. But now? She knows that Hori x Miyamura is a couple that reigns supreme. They were quite literally made for each other–through and through. Honestly I watch Horimiya and get so jealous of their relationship. It's too wholesome.
Violet x Gilbert
How could I not? We waited the entire show and MOVIE for this. Honestly, Star and I have been rooting, hoping, wondering–about this relationship for so long. And–spoiler alert! We finally get it at the end of the movie. Their love story is a tumultuous, heart wrenching, LONG love story but it is worth it all the same. Legit love these two. May their tragedy end with each other.
Haruki x Akihiko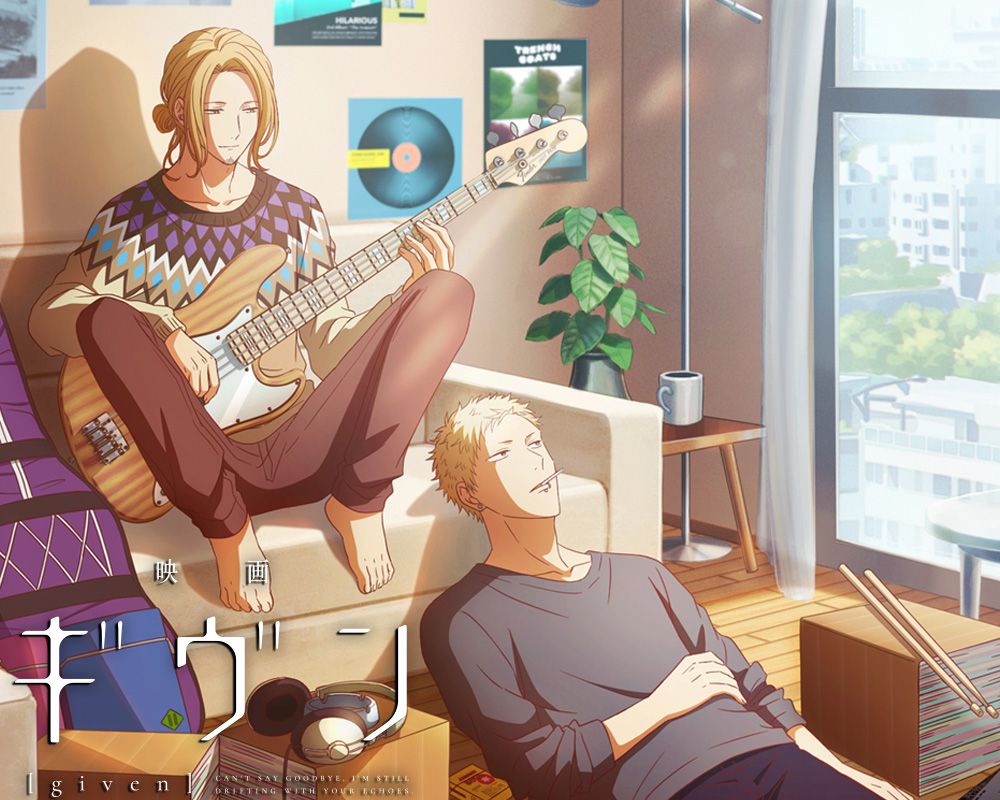 AHHHH. Given movie spoilers but yes. This is another beautifully complicated relationship that comes to fruitation in the movie. I especially love this couple because of how much Haruki inspired Akihiko to grow and change. Aki was…honestly a bit of a toxic person in his past relationship (no shade to Ugetsu, we stan him), but Aki's love for Haruki made him want to change all that. Meanwhile Haruki had pretty much given up on Akihiko when he was finally confessed to, and wanted to try again. GAH. This was a great adult relationship. I love Given. It's just–so good.
---
Welp. There you have it? These are my, well more like our, favorite couples of the past year. From February 14 to February 14, these are the couples that we have fawned and fanned over. Whose ships we sailed on, and who we just adore through and through. What are some of your favorite anime couples from the past year? Or manga couples? Really curious what kind of love people love! Leave a comment and let us know. Thanks again for joining us for Doki Doki Days, day three! See you tomorrow for day four!
Stay weebtastic
xoxo
Luna