Hey everyone, it's Star! Welcome to the 4th day of 12 Days of Weebsmas! And I have the honor of giving you some great Otaku suggestions on warm and cozy animes to snuggle up in your kigu and watch.
1. Chance Pop Session
This is one of my personal feel good animes. It's a story about three girls that love music and they form a girl group. There's a wholesome, cliche twist but it touches your heart and it perfect for sipping hot chocolate and wrapping presents to. It came out in the 90s but it's a good story from beginning to end, like an OVA.
2. Chrono Crusade

Probably one of my Top 5 animes in general, it's a story on love, friendship, hardship, and family with a twist on the hierarchy of Angel and Demon folklore. It's a little bit ecchi but mostly to lighten the tension but don't let that fool you. This anime is a drama that had me crying by the connections they shared with each other. For you action lovers the story gets dark with exorcisms and bloody fight scenes with horns, guns, and demonic rituals. Get ready for a drama that will have you eating cookies and snuggling up to your dakimakura.
3. Kaleido Star
This one doubles as one of those series you can watch when you're sick or in need of a pick me up. It's similar to most sports anime where it's an endearing plot about passion and perseverance. Just in an acrobatic setting with a magical twist. (Because why wouldn't there be a twist.) This show honestly fills your chest with a warm, sparkly feeling.
4. Princess Tutu
This is an anime that speaks to all age groups. Each episode has highlights a different ballet including sleeping beauty and the nutcracker. The overarching theme is Swan Lake and it's soothing. In a way, it embodies the spirit of the holidays in all it's snowy nature.
5. Yuri!!! On Ice!
Ok, you don't actually have to read the rest because this one is self explanitory. It's about ice skaters. And the Christmas episode was practically a marriage. (To be debated.) But honestly, I found this anime amusing and cute. I'd watch it in the background and go to sleep with the theme stuck in my dreams of onsen visits and tonkatsu.
6. Magus Bride
It's everything I've listed in one story. Complete with an OVA and a second season. It's got the romance and drama of a shoujo and the bloody action of a shonen with a sense of wonderment and tragedy.
7. Violet Evergarden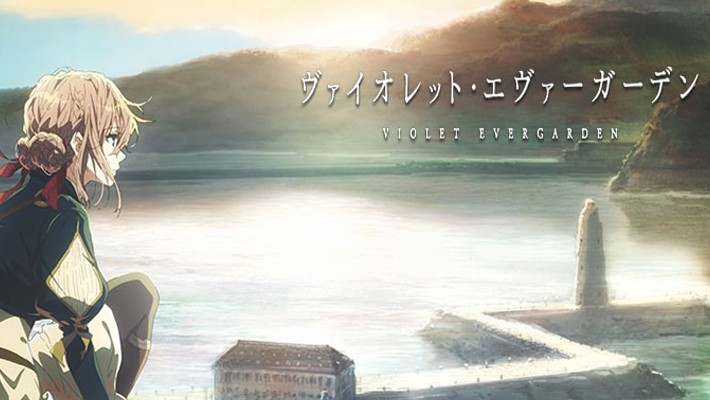 Get prepared to cry and hopefully inspire you to finish all of your "heartfelt" holiday cards to the people you love. Violet's backstory mainly takes place in the winter. Her tragic backstory pulls at your heartstrings and what better way to spend the holidays then opening up and crying a whole hell of a LOT.
I hope my recommendations serves you well this holiday season. Let me know what suits your holiday mood.