Alright, everyone here's another trope blog where I, Star, get a little heated in our 13 Days of Otakutober event. Because we know that you love to read my ramblings and fury. So cheers to yet another trope. Haunted houses and Test of Courage.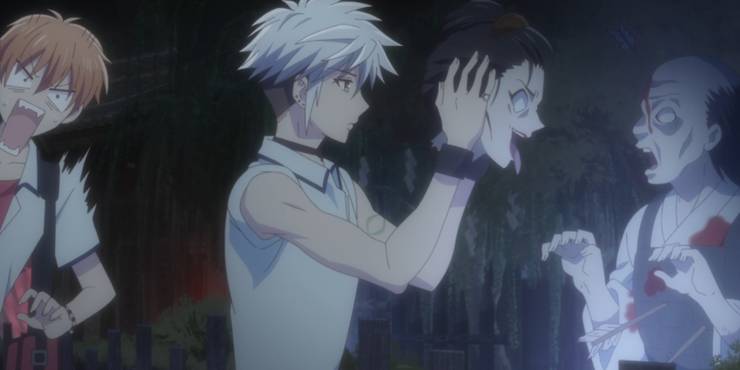 In Shoujo, tests of courage often lead to ridiculous outcomes. One person trying to prove themselves to another. Have that be bravery or telling someone their feelings. It's some sort of inner struggle that eventually results in a conclusion or solution to their questions. Whatever that may be. But I do appreciate that some of these actions often involve another character who is uncomfortable. Then you end up with the sickingly sweet "Hold me senpai" moments that I especially hate to love.
They are often very stubborn about their pride or have very low sense of steam that they needed to get over or get through to feel better about themselves. Don't get me wrong it's very funny but sometimes it's very annoying. In all honestly some of the best conversation happen in these moments but dealing with them up until that point is roasting material.
SOMETIMES though I find myself so angry that I would be balling my eyes out because the test was too real, the character development was so strong, the reason for everything was answered, people died, and things were lost. It's the moment that catches you so off guard it shocks us all and were left staring into the void.
I hope you enjoyed my extremely long sentences but let's be real… The last one was necessary haha. See you again next time!
AishteLOVERu
Star