As any avid weeb would know, the use of gods in anime is a crazy amount. But I'm here to point out a few that focus on the Shinto gods. But I might not be able to resist myself especially since Shinto and Chinese gods are neighbors in the afterlife so they often visit each other in stories. Let's get going shall we!
Jade Emperor
If you're asking why, I'll leave this link for you. In short there was a Jade Emperor who organized a race between all the animals and at the end of the race the animals that participated were invited to a party. They then became the 12 guardians of the heavenly gate where the Jade Emperor lived. So with that being said, the Jade Emperor is like a God.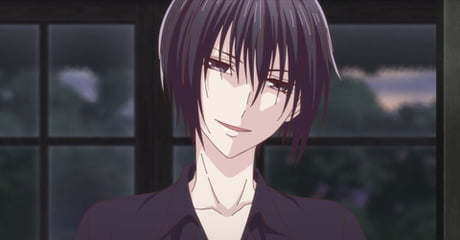 And Fruits Basket takes the story and plays it from a different angle. Spotlighting the animal that didn't go to the party and some power struggles that the animals have with their commitment to their leader that the anime calls God.
---
Goku, the Monkey King
For those of you that get immediately triggered by some orange balls and a dragon I will go ahead and leave the link to the real story here. The story of Son Goku starts with breeze that cracked open a rock to reveal a very enthusiastic monkey.
And just to age myself I'm going to reference the underappreciated Saiyuki because that story does a better job bridging the culture of japanese lore and chinese lore. So it is only right to give credit where it is due.
---
Land God
Land Gods are interesting. They are beings that grant prayers and bless lands over a certain region in Shinto lore.
I'm not gonna lie to you. This might be another reason for me to blog about Kamisama Hajimemashita. I FREAKING love this anime. The twist gets me every time. ANYWHO, our heroine takes on ownership of a shrine in order to live there. But by doing so, she promises to take care of the shrine and it's inhabitants by becoming a Land God.
---
Shikigami
Spirits that are summoned to deal out the orders of their masters. Often serving as wonderful plot devices. -cough-
I don't want to mention Kamisama again so I'll talk about Shonen Onmyoji. In this anime we follow a young exorcist who is tutored by a shikigami left by his predecessor. It's an endearing story.
---
Shinigami
Gods of Death, grimreapers and all that jazz.
You all know this was coming. Creators love shinigami. They are the perfect red herrings in most stories involving them. So with that being said I will not talk about the obvious anime that uses magical notebooks to kill people but bring us back to Full Moon wo Sagashite. A playful story about a girl dying from cancer and her relationship with the shinigami that will take her soul to the afterlife. But I'm also leaving out the good stuff. Read the manga it's exceptional.
---
Hope you enjoyed the fun trip down memory lane (for some of you). I know I had fun LOL See you next time! And catch up on our other blogs! BTW Happy Obon!
AishiteLOVEru
Star