Twas the night before Weebsmas, when right through the house, came a titan grabbing Eren's mum and swallowing her whole like a snake eating a mouse.
With all the carnage and death all they could do was stare, and Eren was definitely filled with despair. So the children screamed and with Hannes they fled, as the ground was stained with the color of red.
But I didn't want to continue watching this deathtrap, so I switched to another show I could watch asap.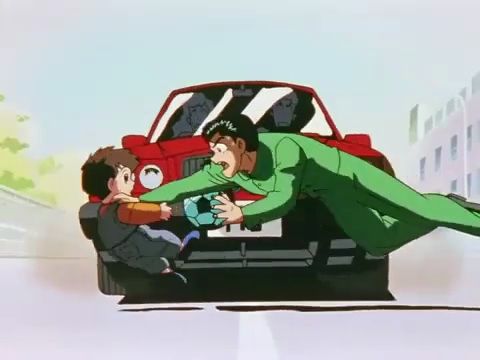 So I watched a show with a master combater–that's right Yu Yu Hakusho, our favorite delinquent slacker.
Yusuke, a kid who is rather brash, dies after saving a kid from a crash. He becomes spirit detective and meets Kurama and Hiei, and when you add Kuwabara things get really cray, when what to my wondering eyes should appear, but a tournament arc that is top tier. 
But then I was like–nah it's a master I want to become. So I watched a show, featuring the one and only Ash Ketchum! That's right Pokemon–everyone knows the name so it's time for the Pokerap–lemme hear you exclaim:
"Go Pikachu, Go Pikachu! Now, Pikachu and Pikachu! On, Pikachu! On, Pikachu! On, Pikachu and Pikachu! To the top of the elite four! Time to through my pokeball. Now gotta catch em–gotta catch em –gotta catch em all!"
But Pokemon isn't the best Weebsmas show to see, so I thought of a show I used to watch on tv.
About a girl with pigtails always late to school and in the name of the moon she will punish you! With a twinkling and twirling she'll emerge from her cocoon, magical transformation girl Sailor Moon!
Okay but actually, any show would be nice–even a show that I have watched twice. Because tonight is a night to sit nestled in bed, watching your favorite anime or reading favorite manga you've read.
So to all of you fellow otaku, weebs, nerds, and fans alike, we say:
"Happy Weebsmas to all, and to all a good night!"