Hello and welcome back to Otaku Thursday! Ya'll, it is is Otakutober…which means fall has officially begun…which means summer has ended…which means it's time for another countdown for top five anime of Sumer 2020! This season was, surprisingly difficult, and also had a TON of remakes and sequel seasons within it. And more importantly, these were like REALLY good (hence why it made this season so hard). Despite that, I have my five and I have which one is going on to be nominated as one of the top anime of the year. Without further ado, let's count it down.
5. (Tie) Deca-Dence and Re:Zero kara Hajimeru Isekai Seikatsu 2nd Season
I know. I KNOW. How DARE I tie Re:Zero at number five? Lemme explain. Re:Zero had an absolutely amazing second season. Like it was honestly REALLY good. However, it was one of those anime where I EXPECT the second season to be amazing and if I'm being honest, I'd much rather nominate it for best continuing series this year and it feels almost unfair to judge it with the seasonal anime. It is in a special tier of it's own.
Now, I've tied it with Deca-Dence because this anime is severely underrated. I know a lot of people had problems with the beginning of this anime–the first episode was extremely lackluster and I heard of a lot of people dropping this early on. However, I'm really glad I held onto Deca-Dence. The story is beautifully layered, the characters are lovely, and the fights and visuals are pretty damn good too. I feel like a lot of people slept on Deca-Dence, but I can honestly say that in a season full of sequels, it deserves to be on the top 5. If you previously dropped it, you should give it another go.
4. Fugou Keiji: Balance:Unlimited
For a show that I wasn't even going to watch the season it came out, this was SO good. So Balance Unlimited is one of those shows that was supposed to be out in the Spring quarter, but got pushed back to summer. Essentially, this show gives me James Bond esque vibes. The dynamic between Kato and Kambe is just *chef's kiss*. They really carry this entire anime in their dynamic, and the dynamic of just detective vs. detective who uses money to solve cases is just awesome. The animation is pretty decent, plot is pretty good, but the music–the beautifully timed music really takes the cake here.
3. Yahari Ore no Seishun Love Comedy wa Machigatteiru. Kan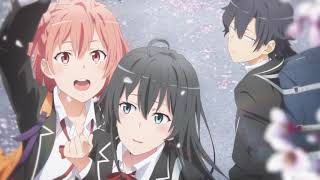 In a season of sequels, this is actually a third season instead of a second season. Again, does that feel like cheating? A little bit, but this was sooooooo good. Like, it was really good you guys. This is like peak performance of the romantic/comedy/drama genre. The story? I hate to say it, but it's honestly top tier. Which honestly? Makes sense. This is, what I believe, is the FINAL season of this show. And let me tell you…5 years of waiting to reach the end was totally worth it. Wrapped more beautifully than most slice of life (with a touch of comedy)anime, this felt like a worthy sendoff to the series, and more importantly to the characters. I feel weird ranking such an established good show as number three, but it honestly blew me away. This wasn't just an extra season that'd be the last, it was the culmination of everything that had come before.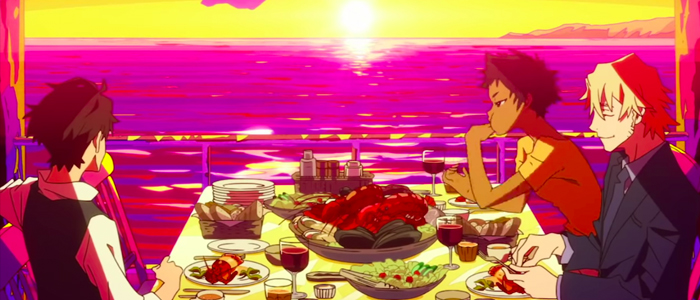 God bad dobby. Bad dobby. Bad friggin Dobby. I know that like, this shoulda been number one. It is an original anime, super good, hella popular, and yet I've placed it at number two. Bad. Friggin. Dobby. And I'm going to tell you why it was placed here and please. Please, please, please don't shoot me. The storytelling just isn't that good. While this anime, a production of WIT studios (aka the beautiful bastards behind shows like Vinland Saga), is exceptionally good in terms of character design, animation, and music, I do often find that the story itself has some pitfalls. While this show is super fun, I find that the twists in it…just weren't really twists. Which, seems like a super minute thing to focus in on and mark the down show on, but for something called the Great Pretender, you'd expect twists to actually be pretty…well unpredictable. I guess maybe in the end, that is the one flaw I saw in this show, and what made it just barely get second best and not the best….it was just a little too predictable for something that was all about the con life. That isn't to say even the too predictable parts weren't absolutely hilarious, it just made for not so spectacular storytelling.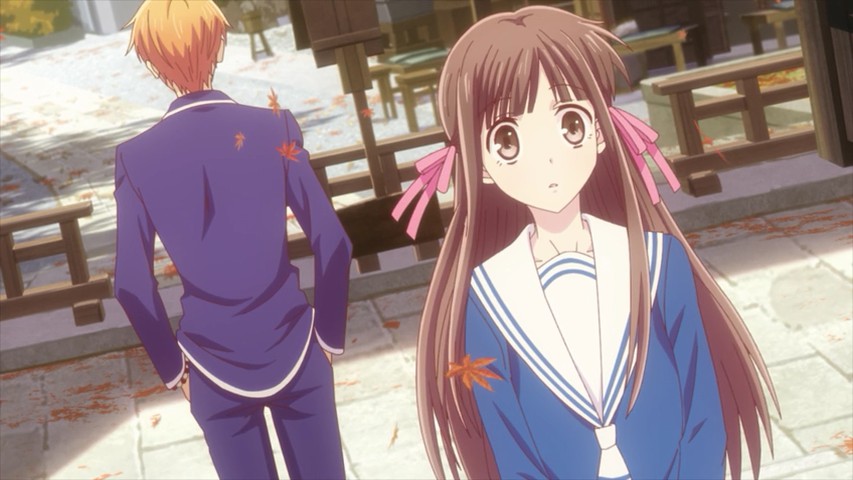 And number one…after much deliberation…is Fruits Basket Season 2, part 2. This was an extremely hard choice–as I had to convince myself time and time again I wasn't being biased towards Furuba, and also because it wasn't an original anime this season. But I honestly believe this was the cream of the crop for the summer season. Fruits Basket season 2, part 2 delved further into parts of the story that were never animated before, therefore delivering brand new anime content. The issues it dealt with were heavy, emotional, and filled with shocking revelations. Furuba also showcased some of the most beautiful scenes I've seen animated all year, like the scene that revealed the zodiac rooster. The music was also outstanding, and the overall production of the season very much stood out to me. The second half of it which premiered in summer was somehow even better than the first half, and really hit hard and emotionally. It was so good. And out of all the anime I watched this season, this seemed to blow me away with every episode. I think it truly deserves best anime of summer 2020, and deserves to be recognized as one of the best of the year.
And with that, we now have three contenders for best anime of the year. With one season to go, we have one final seasonal anime to be placed in the running (and then notable nominations from other categories). With spring a little lackluster, fall looks like its going to be a hard choice. With lots of good anime coming out in the fall season, we're going to see a tough choice laying ahead for us. But that is a future post. For now, these were my top choices for Summer anime 2020. What were some of your favorite anime this season? Let me know in our brand new contact page. Where you can recommend us anime to watch/review or give us your own reviews! Check it out, and stay tuned for next week when we begin our 13 Days of Otaktuber. Til next time~
Stay weebtastic
xoxo
Luna