Hello all and welcome back to Otaku Thursday! Today we're going to keep it short and sweet and count down the top 5 anime endings of Summer 2020. Despite having to stay indoors this summer, I found myself a little less lonely with so much anime to watch (I later felt sad those words came out of my mouth). Despite, that, there were some really great anime that did come out and that will certainly have a chance in the running for top anime of the season (to be revealed at a later time). For now, here are my picks for the best anime endings of the summer!
5) My Teen Romantic Comedy SNAFU Climax! "Diamond no Jundo" by Yukino Yukinoshita and Yui Yuigahama
An excellent and youthful ending that is just too darn cute for it's own good. Like gosh, I just think it's adorable and even though I still have to start this anime, it looks so good! Honestly I just don't know much to say about this except I was grinning like an idiot the whole way through watching it.
4) Ahiru no Sora "Over" by Uchida Yuma
So I know Star wasn't a huge fan of this show…but it has such BANGER music. Like it's already won number one opening last season, and this season it's ending was SO good. There's just something so feel-good about the song choices that just fit so well.
3) Sword Art Online Alicization: War of the Underworld 2nd season "I will…" by Eir Aoi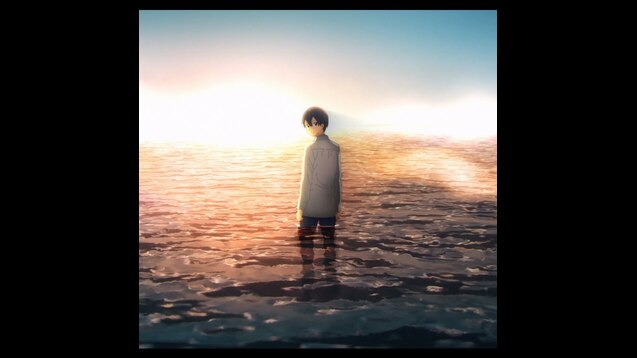 This is at number three purely because of the great narrative that goes with this ending. It's very reflective of the season as a whole, has very movie-like animations, and is a pretty decent song. I'v definitely mentioned it in everything I wrote about SAO this season.
2) Fruits Basket "Eden" by MONKEY MAJIK
This was SO close to being a double Fruits Basket season for winner of best opening & ending. This song is so refreshing and when Star and I first saw it we nearly died from how great the art was. Hanafuda + Fruits Basket? Never knew I needed it in my life but I DO. No, but seriously, I absolutely love Eden as a song and this ending was honestly too good. Plus…Sohma men, am I right?
1) Deca-Dence "Kioku no Hakobune" by Kashitaro Ito

I actually surprised myself with how much I actually enjoyed this ending. It's very simple but there's something so visually pleasing about it. It sort of reminds me of the first Banana Fish ending in the way it's drawn and with it's focus on water. The song also kinda of gives me Banana Fish vibes too for some reason…but the two anime are SO different. But I do really love this ending. It's ions better than the opening and so unique amidst all the other endings this season and it's memorable enough to take the number one spot away from Fruits Basket (we still love you Furuba).
There you have it! Short. Sweet. To the point. I know nothing about music but these are the songs that suit my ear sockets and were most visually pleasing. I'm really curious what other anime endings people enjoyed! Drop some recommendations in the comments or on our twitter. I'd love to listen to em.
Stay weebtastic
xoxo
Luna