Hello and welcome back to Otaku Thursday! It has been a crazy year already (in both anime and IRL) and luckily, we have made it through the winter. With Spring anime already airing, and winter anime having already ended, I figured it was about time to start doing my least-favorite, favorite kind of post: the top anime of the year. As a reminder, each season I pick out my top five anime and share them in list format. Every number one anime will then go on to be considered as best anime of the year in our anime awards (click here to see the comprehensive list of all winner of 2019). So, without further ado, let's get down to my top 5 anime of Winter 2020, and our first official nomination for best anime of the year.
5) Dorehedoro
So let me start off by saying that despite being at number five, this was a phenomenal show, which at this point I just naturally expect from a MAPPA production. Dorehedoro, I believe, is an adaption of a manga of the same name. Anyway, this show is about Kaiman, who was turned into a reptile man by a magic user and in turn, lost his memory of who he used to be before. The show, which I'm sure is going to be multiple seasons, follows him as he fights magic users to find answers to who he used to be. The characterization in Dorehedoro is honestly some of the best I've seen in a while, which is what makes this so outstanding. However, the CGI animation is…not the best. While it's not the worst I've seen, it certainly stands out against 2D backdrops in an often distracting. I also felt that Kaiman himself came off perhaps more bland than intended, as his character model felt like emotion didn't bleed through, plus his model seemed much more noticeable than others (which, fair. He is a reptile man). Still, this series was a gritty delight and I look forward to future seasons.
4) Haikyuu! To the Top
So I'm not really going to waste too much time explaining this one (let's be real ya'll, we know Haikyuu is good). The fourth season of Haikyuu! continues to be just as engaging as past seasons and introduces more struggles for Hinata, Kageyama, and Tsukishima as they all prepare for the spring tournament. This is, of course, a season that will consist of two cours, so we've only really begun to dip into the spring tournament by episode 13, with I'm sure plenty of tribulating matches to come in it's latter portion. And most importantly, Haikyuu! continues to be one of the most engaging sports anime for a majority of people. This honestly would've been higher on the list were it not for the fact that this is a fourth season. Unless something goes terribly wrong in it's second cour, I could very well see this being a contender for "best continuing series" in the anime awards.
Honorable mention: Ishuzoku Reviewers
Some seasons I like to give honorable mentions for anime that were good, but just not quite good enough to make the list. For winter 2020, that would be Ishuzoku Reviewers. See, while I haven't watched much of it, Star absolutely adores it and finds it super humorous. While perhaps not the best for younger audiences to watch, we more seasoned weebs might get a good kick out of it. So even though you may have heard about some controversy surrounding it, I'd definitely recommend giving it a watch.
3) Runway de Waratte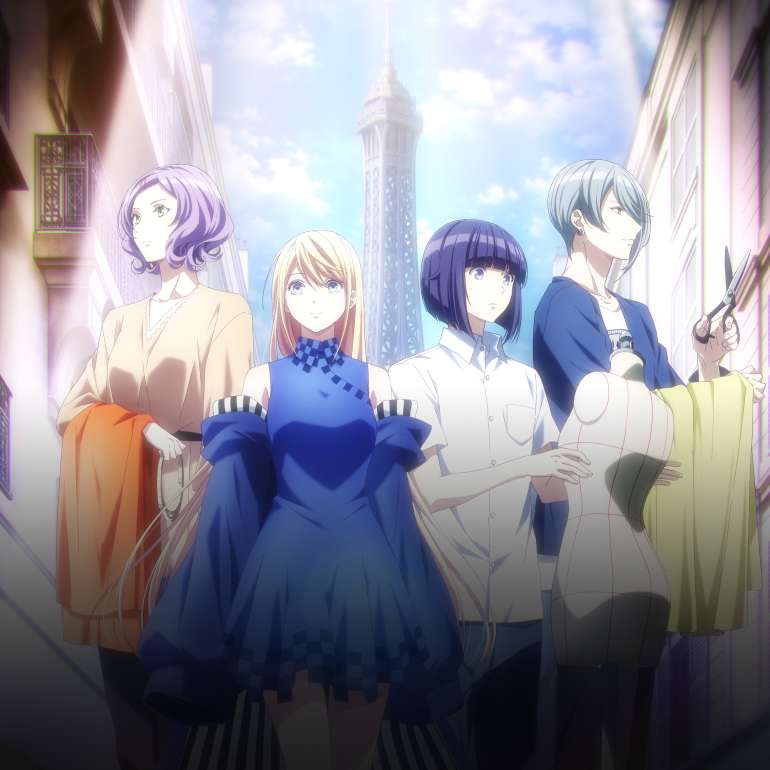 While this is at number three, I would say this was the most pleasantly surprising anime of the season for me and honestly so good it made me want to read the manga. Runway de Waratte, or Smile Down the Runway, is about a short model and a wannabe fashion designer that end up becoming rivals and friends that inspire each other to do better. This fashion anime is also one of the best shounen I've seen in a while–and yes I said Shounen. The format of the show manages to somehow make fashion super thrilling, and also show the audience why exactly everything is so high stakes. In addition, Smile Down the Runway manages to maintain a likeable cast, protagonists you want to root for, and super emotional scenes. I'm not going to lie. I cried more than once at this show. If you have watched it, please give it a try.
2) Jibaku Shounen Hanako-kun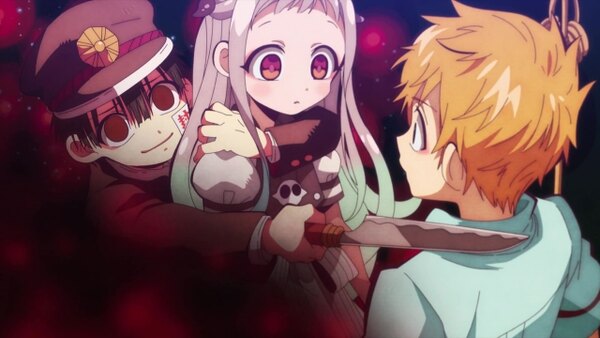 I actually almost gave this show best of season. Jibaku Shounen Hanako-kun is a wonderful show that has a very unique art style that is sure to be remembered. The show is about a girl named Nene who ends up in a contract with the not-so-terrifying bathroom ghost, Hanako-kun (yes a dude). The chemistry between these two characters, as well as Hanko's chemistry with Kou, is honestly what sold this show for me. While I enjoyed the apparitions they came into contact with, the deeper story lines they hinted at, and the idea of urban legends being shaped by their rumors, there were a lot of doors left wide open (which I hope just means they are planning a season 2). I found myself both enjoying this show and feeling a little disappointed by the end of the first season, as I felt it hadn't addressed what seemed liked the most important plot points. Still, this was an immediate fave, I'm like seriously considering buying a Hanako-kun nendoroid, and I definitely think it is a worth a watch.
1) ID: Invaded
And for our number one anime of winter 2020, and the first anime to be nominated for anime of the year, is none other than ID: Invaded. Honesty, at first I couldn't tell if it was genius or too convoluted for it's own good, but I've settled on genius. ID: Invaded is a show about a detective (who is currently in prison for murdering his daughter's murderer) diving into "id wells"–which are essentially fragmented parts of a person's subconscious so that he can solve murder cases and catch the killer. The id wells themselves are trippy, and made moreso by the fact that while in the id well, the detective loses their memories, therefore literally having to reset every time they die in the id well (Which yes they can get hurt and die). The characters are pretty decent. Out of everyone, the main character Akihito is the one who sells me on this anime. He is both guilt filled and also a character that lacks empathy and makes serial killers commit suicide. I do think though that while I have nothing but love for ID: Invaded, I can see how some people would find the show to be a completely incoherent mass. Still, I believe it deserves best anime of winter 2020.
Well, there you have it! Those are the top five anime of winter 2020, and I'm already dipping my toes into spring anime. What were your favorites for the season? Let me know in the comments! Til next time
Stay weebtastic!
xoxo
Luna