I would like to formally welcome you all to our second annual anime awards here on You Can't Know! After watching almost every single anime from the entire year of 2019 (which fyi is like over 100 titles), I've narrowed down the best of the best and now it's time to start awarding some shows some things. As you may know, each season there was a best of which immediately moved onto consideration for the best anime of the year, and we've nominated four more additional titles that were exemplary shows throughout the year. So, without further ado, here are our categories, nominations, and winners of the YCK Anime Awards 2019!
Best Drama
Nominations: Given, Domestic Na Kanojo, Hoshiai no Sora, Fruits Basket
Winner
Hoshiai no Sora
This seemingly normal sports anime took a dramatic turn by the end of the first episode and continued with the punches throughout the story. While it was intended as a 24 episode series, it was axed to twelve—leaving it with possibly the most dramatic ending of all.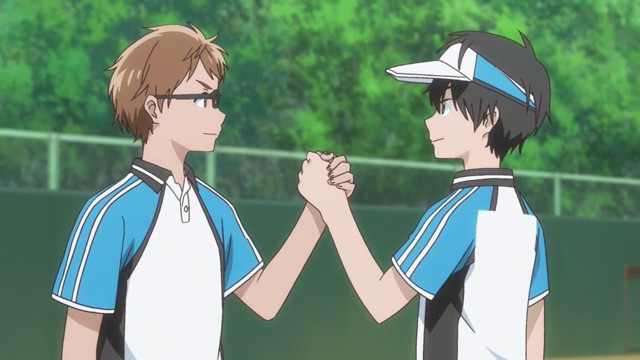 Best Comedy
Nominations: Ore wo Suki nano wa omae dake ka yo, Araburu Kisetsu no Otome-domo yo, Sarazanmai, Kaguya-Sama Love is War, Fukigen na Mononokean Tsuzuki
Winner
Araburu Kisetsu no Otomo-domo yo
O' Maidens in the Savage Season is honestly some kind of masterpiece. It manages to balance melodrama with the ability to have you rolling around on the floor in laughter all in one anime. This is a comedy that goes beyond being a comedy and makes for an excellent watch that shows girls exploring their emotions, love, and sex.
Best Action
Nominations: Fire Force, Dororo, Bungou Stray Dogs season 3, Mob Psycho II, Vinland Saga
Winner
Fire Force
There was a lot of good action anime this season, but Fire Force particularly stood out to me. Not necessarily for its animation or anything, but rather for the choreography in the fights. The characters being able to use flames to their advantage made for interesting tactics during fights, and I can't deny that it was also just fun to watch them fight fire with fire.
Best Romance
Nominations: Fruits Basket, 3D Kanojo season 2, Given, Kaguya-sama: Love is War
Winner
Kaguya-sama: Love is War
Love truly is a battlefield. This anime is everything you'd want from a feel-good shoujo. While yes, these characters are in love, they spend the entire show plotting against the other to make each other confess their love first and essentially "lose". This show is both funny and surprisingly cute as these two idiots can't admit they love one another.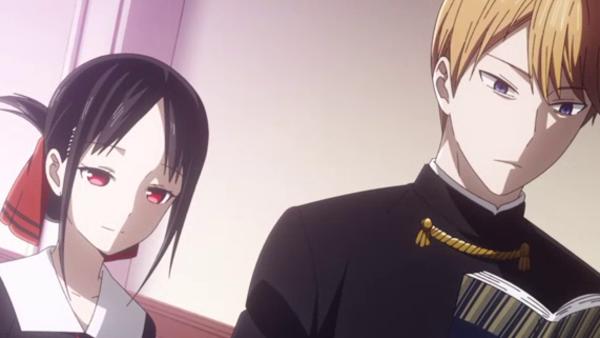 Best Boy
Nominations: Norman (Promised Neverland), Chika (Kono Oto Tomare), Eugeo (SAO), Legosi (Beastars)
Winner
Chika (Kono Oto Tomare)
This boy stole my heart from day one. While he seemed like a delinquent in his first appearance, you quickly learn that he has a heart of gold, and at the end of the day is just a misunderstood kid who just wanted someone to believe in him. He is absolutely the goodest boy of the entire year and I know he's making his grandfather proud.
Best Girl
Nominations: Angela (Carol & Tuesday), Tohru (Fruits Basket), Nezuko (Demon Slayer), Raphtelia (Rising of Shield Hero)
Winner
Nezuko (Demon Slayer)
No surprise here. Nezuko is hands down best girl. Not only is she absolutely adorable (I mean she can shrink down to child-sized), she's badass when fighting. She's a demon who fights demons and protects her brother and other humans and if that alone isn't her being best girl, I don't know what is.
Best Psychological
Nominations: Babylon, Beastars, Psycho-Pass 3, Boogiepop wa Warawanai,
Winner
Beastars 
I almost didn't watch this, but I'm so glad I did. What seems like a normal coming of age story actually ends up becoming a super thought-provoking show. It feels like it touches on so much and has you thinking about the society of Beastars and what it could mean constantly, and has you wondering what is the right way for the carnivores of Beastars to live. 10/10 highly recommend.
Best Original Song
Nominations: Loneliest Girl (Carole & Tuesday), A Winter's Tale (Given), Isabella's Lullaby (Promised Neverland), Inferno (Promare)
Winner
Loneliest Girl (Carole & Tuesday)
Best Villain
Nominations: Mother Isabella (Promised Neverland), Akito (Fruits Basket), Muzan (Demon Slayer), Askeladd (Vinland Saga)
Winner
Mother Isabella (Promised Neverland)
Isabella proved to be one of the most terrifying villains of the year, hell if of all time. Not because of any amazing power she has, but rather because of the total and utter control she has over these kids. No matter how smart they think they are, Isabella is ruthless, cunning, but also pretty damn tragic herself. I would not want to grow up in her house.
Best Hero
Nominations: Lemillion (MHA), Emma (Promised Neverland), Tanjirou (Kimetsu no Yaiba), Hyakkimaru (Dororo)
Winner
Tanjirou (Kimetsu no Yaiba)
Hands down Tanjirou is the best hero of this season. While lots of shows have heroes who paint the world in black and white, Tanjirou sees both sides. While yes, he is a demon slayer, he also recognizes demons he kills as humans and gives them the respect they deserve. His heart has to literally be made of gold, and he makes me go doki doki majorly whenever he shows off his heroics.
Best Animation
Nominations: Sarazanmai, Dororo, Demon Slayer, Carole & Tuesday
Winner
Dororo
Dororo's animation stood out far among the rest. With sharp precision, wonderfully choreographed fights, and stunning sequences, it truly wowed in every episode (forgetting episode 15).  A friend of mine even told me that they had guest animators for each episode, which makes the endeavor of this beautiful anime even more impressive.
Best Remake
Nominations: Dororo, Fruits Basket
Winner
Fruits Basket
This was very close between the two nominations. However, Fruits Basket got this for me for truly reviving one of my all-time favorites, and this time it's actually going to end properly. The new animation coupled with the original story that follows the manga to a T made this round of Fruits Basket so nostalgic it had me sobbing. I can't wait for season two.
Best Sports
Nominations: Hoshiai no Sora, Mix Meisei Story, Diamond no Ace II, Cinderella Nine
Winner
Mix Meisei Story
There is just something refreshing about Mix Meisei. In a world filled with anime like Kuroko no Basket and Haikyuu, sometimes it's nice to see something that is a sports anime that doesn't revolve solely around the sport, but also about the characters and their relationships. This anime has been one of the most pleasant surprises all year.
Best Musical Anime
Nominations: Given, Carole & Tuesday, Kono Oto Tomare!
Winner
Carole & Tuesday
While we were gifted with quite a few great musical shows this year, Carole & Tuesday so clearly blew them out of the water. Not only does it showcase a variety of musical styles, but it also showcases a variety of social and political issues through the lens of these two girls' lives. This show is something that reached out towards many through the power of music, and whose story will certainly get you thinking about the challenges facing our time.
Best Continuing Series
Nominations: Shoukugeki no Soma season 4, Sword Art Online Alicization, Attack on Titan season 3 part 2, Mob-Psycho II, Chiyafuru 3
Winner
Attack on Titan season 3 part 2
I've said it once and I'll say it again: I've never been super into Attack on Titan. However, the second part of this third season has made me excited about this show. It is the culmination of all of the seasons that came before it and raises the stakes in the show into skyrocketing levels. AOT season 3 part 2 is an exemplary example of how to effectively bring together an already high-stakes anime into emotional and epic levels.
Best Multi-Seasonal
Nominations: Dororo, Demon Slayer, Carole & Tuesday, Dr. Stone, Vinland Saga, Fire Force
Winner
Dororo
There was a lot of anime this year that was 24 episodes long, and while all of them were really good, Dororo really stood out. Throughout its 24 episode run, it consistently remained engaging and seemed to get better as time went on. I also thought 24 episodes was the perfect length for it as it told the story without dragging out into some long shounen bullshit.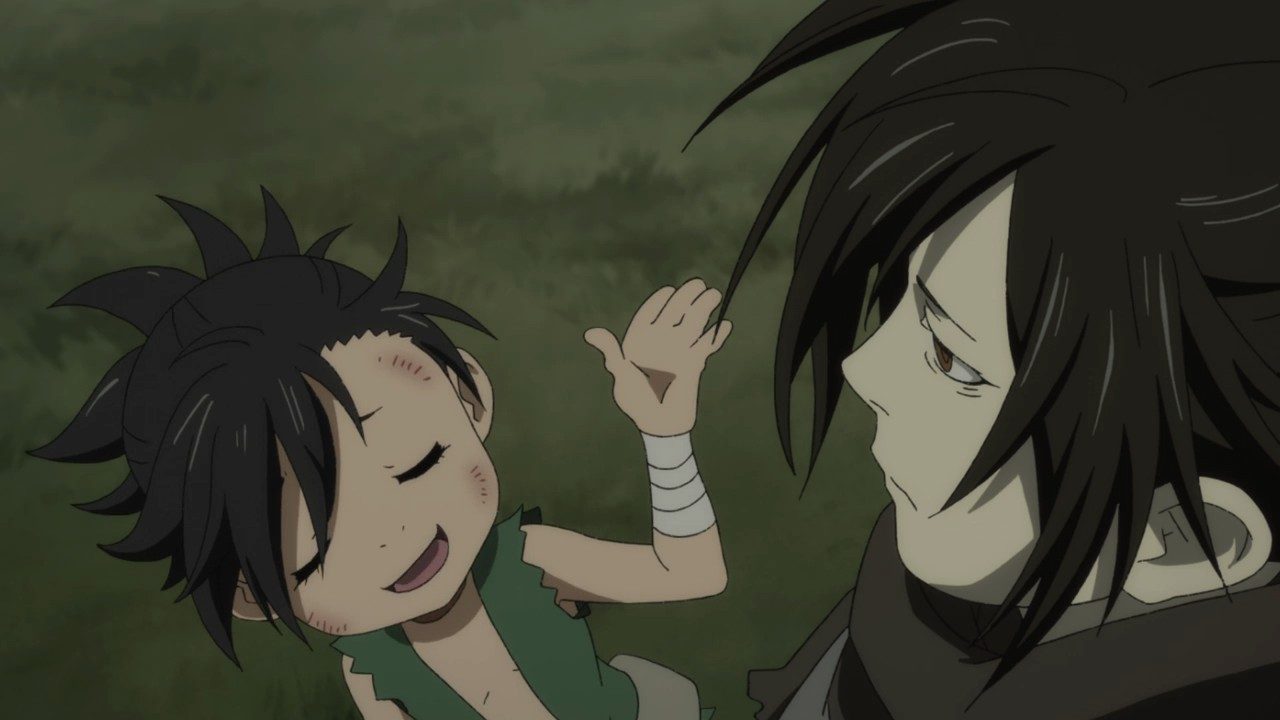 Funniest Scene
Bench-kun (Ore wo Suki nano wa omae dake ka yo)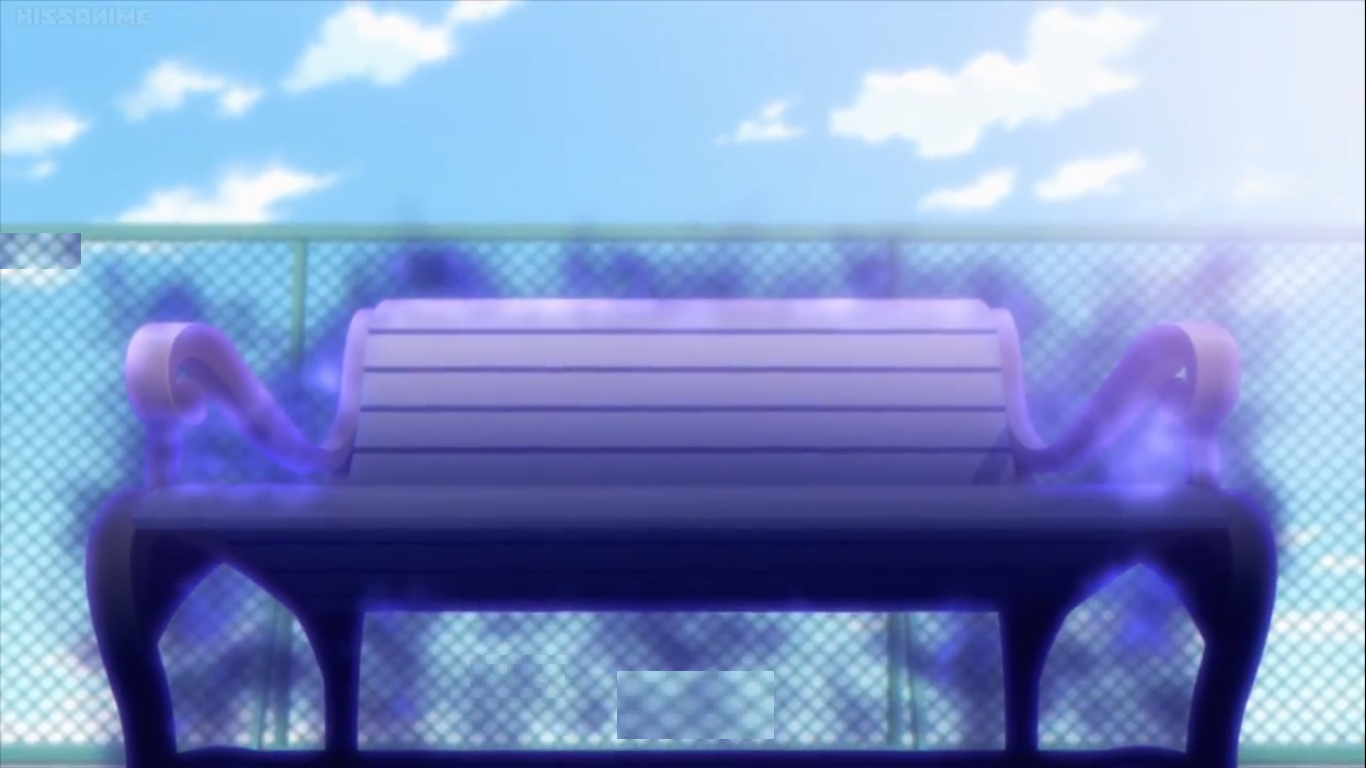 The Scene that Broke Me
Mafuyu's flashback during "Winter's Story" (Given)
The Better than I expected Award
Dr. Stone
Best Fight
Hyakkimaru vs. Tahomaru -Final fight- (Dororo)
Best OST
Boogiepop wa Warawanai
Best Opening
"Kawakiwo Ameku" by Minami, Domestic na Kanojo
Best Ending
"Unlasting" by LiSA, Sword Art Online Alicization -War of the Underworld-
Best Anime of Winter 2019
The Promised Neverland
Best Anime of Spring 2019
Sarazanmai
Best Anime of Summer 2019
Vinland Saga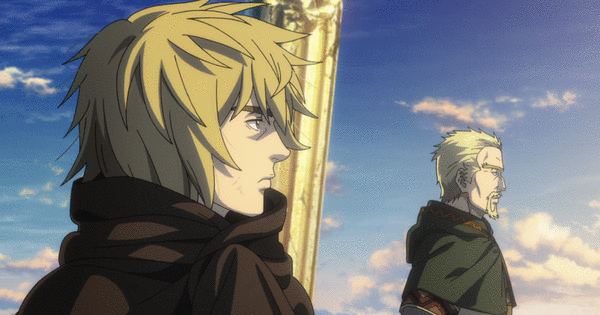 Best Anime of Fall 2019
-tie-
Beastars & Hoshiai no Sora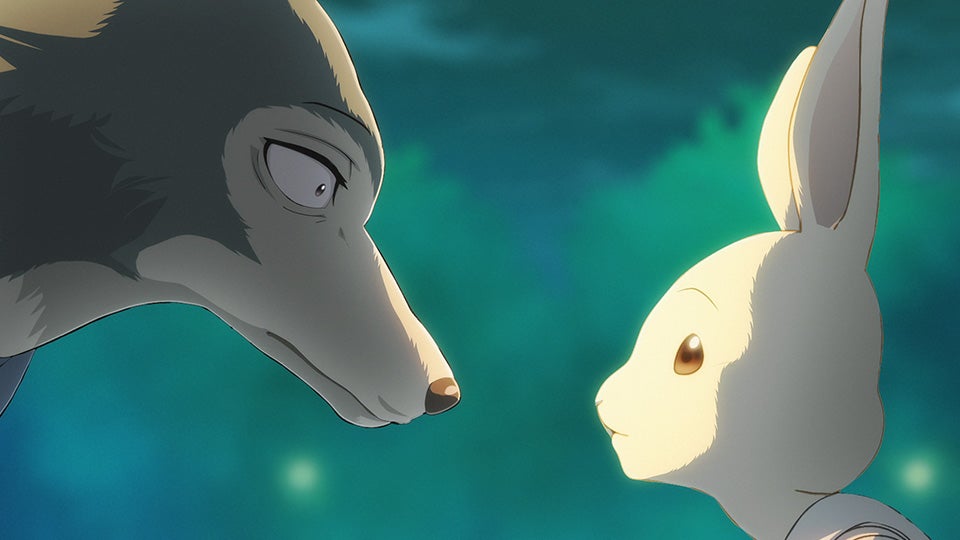 Luna's Guilty Pleasure Anime Titles for 2019
Fruits Basket, My Roommate is a Cat!, Dr. Stone, Kanata no Astra, Lord El Melloi, Bokutachi wa Benkyou ga Dekinai, Kanata no Astra, Chuubyou Gekihatsu Boy
In Memoriam (scroll over at own risk)
Eugeo (SAO), Thors (Vinland Saga), Norman (The Promised Neverland), Yuuki (Given), Tahomaru (Dororo), Toi's older brother (Sarazanmai), characters from Hoshiai no Sora's happiness, Tanjirou's Family (Demon Slayer), Askeladd (Vinland Saga), Tohru's Mom (Fruits Basket), Chika's Grandfather (Kono Oto Tomare!)
Studio of the Year
Kyoto Animation
Anime of the Year 2019
Nominations: The Promised Neverland, Sarazanmai, Vinland Saga, Beastars, Hoshiai no Sora, Dororo, Kimetsu no Yaiba, Carole & Tuesday
After much contention, a marathon re-watching of all eight nominations, and a critical scoring system that took into account animation, ost, characters, plot, originality, and overall impression—I am proud to crown our choice for anime of the year 2019 as:
Vinland Saga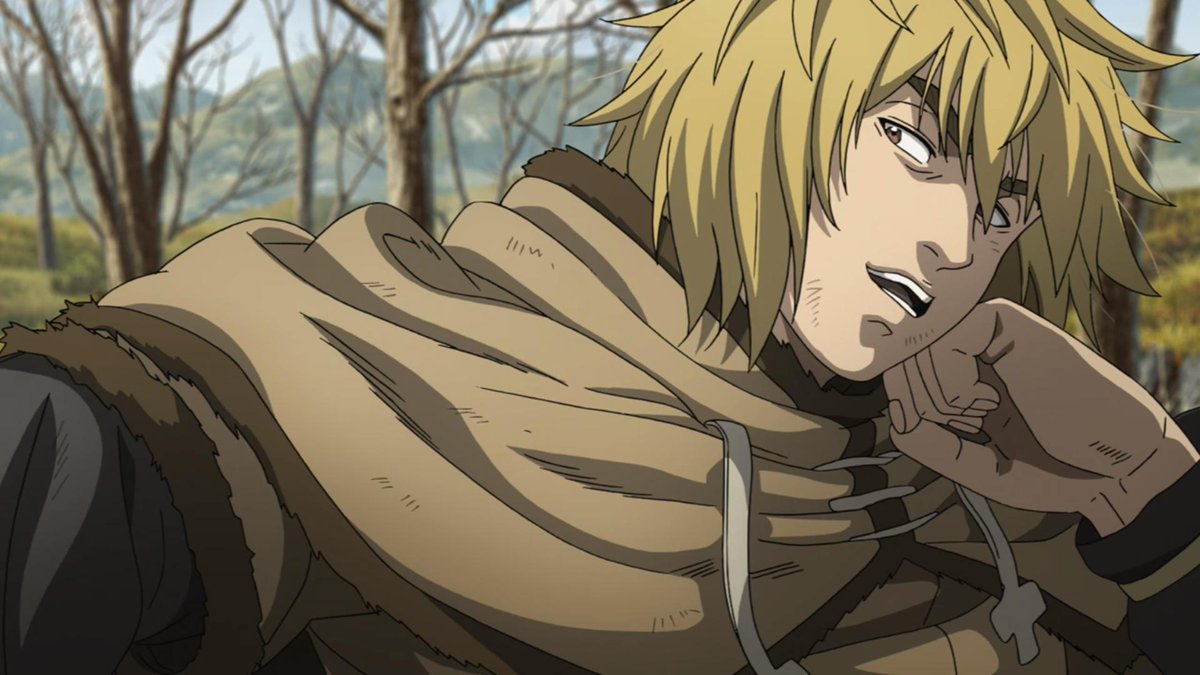 There you have it folks! Here is the comprehensive list of the best anime of the year (as told by yours truly)in no more than 30 categories. What do you guys think was best of the year? Let us know in the comments below!
Til next time
xoxo
Luna
P. S. A huge thanks to all our friends who helped narrow down the selections as well as my brother who helped analyze music. You guys….are the best.