Hello, hello, and welcome back to Otaku Thursday! Yesterday was the Autumn Equinox which means that Autumn is officially here! However, according to anime, we're still finishing out summer 2021 shows. A few have ended, some have 1-2 episodes to go, Star and I are continuing to do our Monday watch marathons of all the shows, and y'know…it's that time now. That time where I (now we, as Star has agreed to watch anime with me now) look at what's coming out next season and start making our watch list. Normally I would put in detailed reasons for why I'm watching these, but instead (since there are so many) this time, I'll keep it short.
---
Well. I am solely watching this for being yet another work from the mastermind behind Death Note–no, not Light. Creators Tsugumi Ohba and Takeshi Obata are working together yet again to bring us what will hopefully be a really REALLY good story.
Yay! Art–no seriously that's why I'm watching this. Because "yay art". All I know is this is about a dude discovering his passion for art and I'm so here for it. I really hope this is inspiring and I know it's probably going to be visually beautiful (or it better be).
Kid named Will (epic name–the name of a pirate and a good man) is raised by the undead. Um yes? This sounds like it's either going to A: be trash, or B: be a very touching and heartfelt action drama. I personally hope for the second but anime has done me wrong before so only time will tell.
This. This sounds like some grade A quality for the spooky season. It's short description promises an anime about a girl who can see ghosts and spirits and essentially IGNORES them. That's right–no fear, no helping them, just indifference. This honestly sounds like it's going to be refreshingly funny.
So my initial thought on this is–looks pretty, sounds sus. It combines monsters that are born of a destructive meteorite and girls that hold the power of music, aptly named Musicart, and perform songs to defeat monsters. So music and monsters…okay who am I kidding this is either going to be epic or complete trash and I fear it's the latter.
Shin no Nakama ja Nai to Yuusha no Party wo Oidasareta node, Henkyou de Slow Life suru Koto ni Shimashita
Another story about a pharmacy?! Okay but unlike Isekai Drugstore, this title doesn't sound like an isekai. But yes, the thing that got me is that this is yet another fantasy based anime where the MC wants to open a pharmacy. I'm not sure what this is going to be, but I'm looking forward to figuring it out.
So. Admittedly the description of this anime makes me curious. But also cautious because for some reason the show gives me Mars Red vibes (and that show did me dirty). This is about a vampire girl, the moon I'm guessing, a post WWII era. So…if that told you nothing about the plot…it's because I have no idea what the actual plot will be. Cool elements…but also it feels iffy.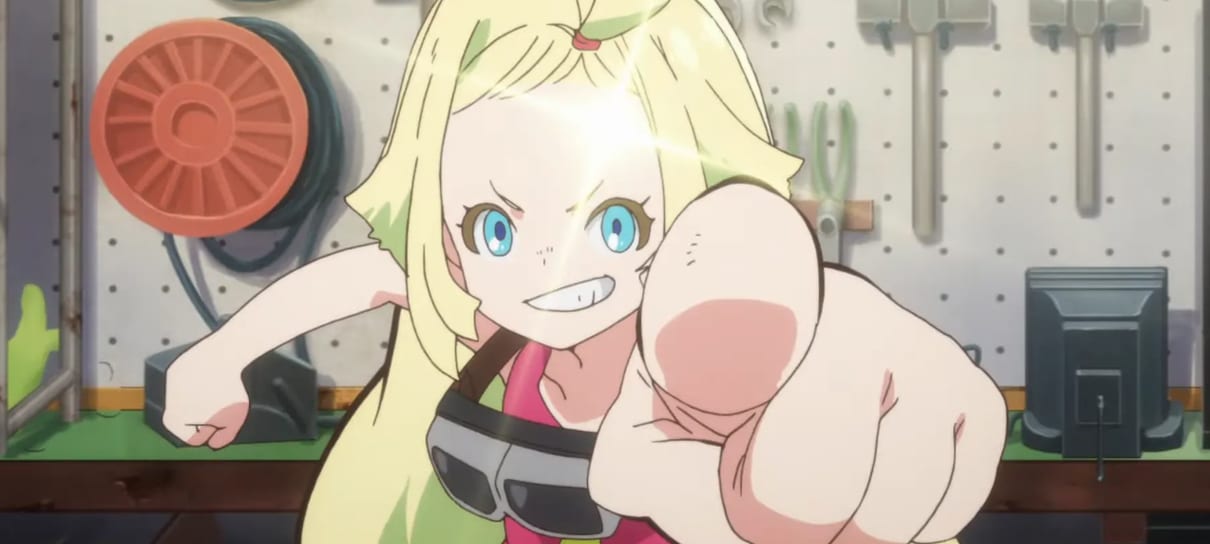 I literally can't say anything about this anime (I didn't read the chunk of text that was the description). All I know is that Star said it reminded her of Deca-Dence–well, the art did–so she said we should give it a go. And you know? I was totally down for that. All I can tell you is that it's a scifi and quite possibly a mecha.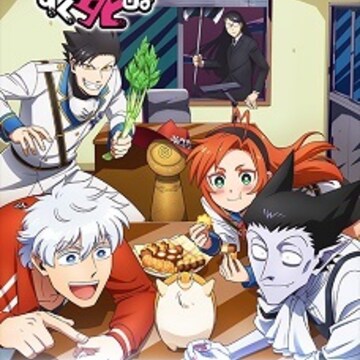 Okay I said that Mieruko-chan sounded like the comedy of the season, but it's not the only one. This anime promises a hella weak vampire who turns to ash at literally everything, teaming up with a vampire hunter. This sounds like a super fun team-up in a comedy show and honestly feels like it's so dumb that there's no way it's going to disappoint.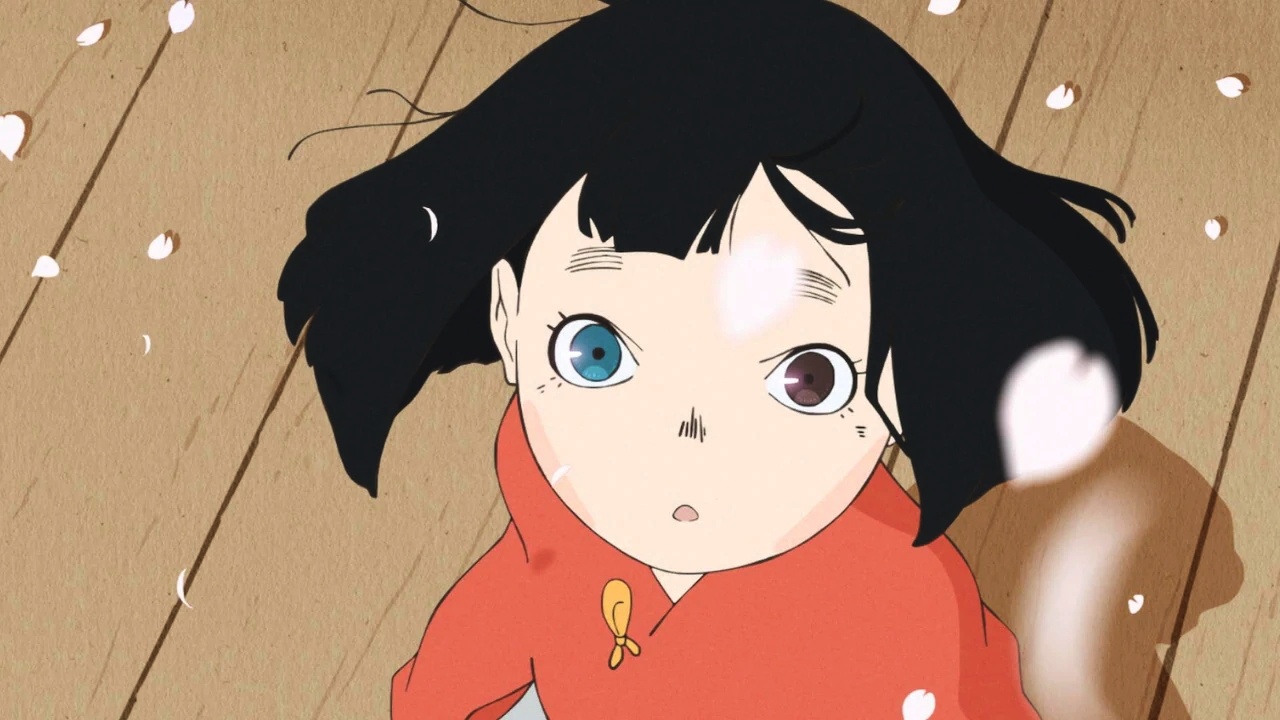 So this is our one traditional Japanese instrument anime of the season. This show features a girl who plays the Biwa who works as a traveling musician. She also has the power to see into the future, which I'm sure will become heavily important in the show, but honestly I'm just here for Biwa music. We were really spoiled in Spring 2021 with lots of good music anime and I kind of miss it. Hopefully this fills that void.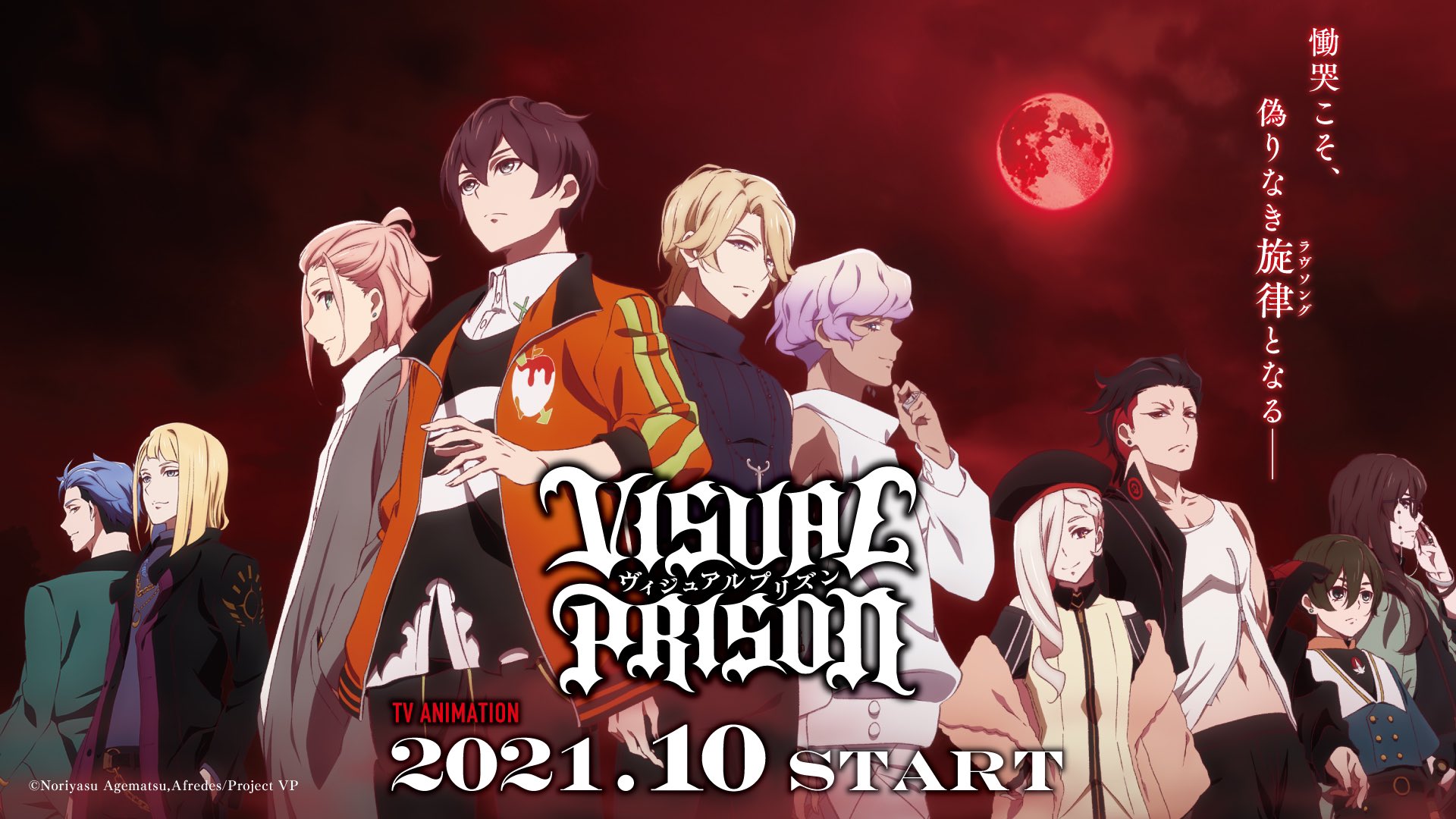 Once again. This will be either complete trash or pretty good. Star and I really want to watch this because between the description and the promo image, we can't tell if this is about fashion, music, or vampires. Or possibly all three. But it's definitely visual kei, I'm 99% sure there will be vampires…and it has a music tag…so something will happen. We'll see what it ends up being.
Sankaku Mado no Sotogawa wa Yoru
I didn't even have to read the description to know I was going to watch this. All I had to see what the tags 'Supernatural' and 'Boys Love'. You know me, loving that BL is getting a lot of shows and movies lately, and I'm so happy they are exploring other genres than simply slice-of-life or drama. Shy bookstore clerk can see ghosts–meets exorcist–let's get it boys. That's all I have to say.
THE ART. The art of this looks sooo pretty. Girl works as a front desk agent at a hotel in Okinawa. Mysterious traveler shows up. Strange things start happening. This sounds whimsical and cute and I am so here for it.
I am choosing to watch this solely for Star. Because Star wants to watch it. And because Star believes it can be good. This anime, my friends, is about an all-female ice hockey team. Will it be cute? Probably overly so. Will it be annoying? I hope not. Will it be inspiring? Let's hope so. I'm not usually one to watch shows like this, but I'm going to give it a go.
---
Well there you have it! That is everything we are planning on watching in Fall 2021. It is a long list. Like a surprisingly long list. Fourteen anime long. But I guess that's how many we started with in Summer 2021 only to drop it down to ten by episode three of the shows. So…maybe that'll happen this time? Or maybe they will be good. Only time will tell! What are you all planning to watch next season? Let us know in the comments!
Stay weebtastic,
xoxo
Luna