Hello and welcome back to Otaku Thursday! And happy Otakutober! Fall is my absolute favorite season and this month is my FAVORITE! We have a lot of fun otaku related content this month including our ever so favorite 13 days of Otakutober which we'll be kicking off at the end of the month, leading up to Halloweeb. But for now, while we're still celebrating the beginnings of Autumn, I thought I'd share with you all some of the fall anime that I'm really looking forward to and will DEFINITELY be watching.
We've had ice skating. We've had volleyball. We've had cycling and running and now? Now we have one about gymnastics! Lemme tell you this looks HELLA good. Like, it definitely has masterpiece feels to it in a way. I really can't wait for this to start–it looks like the inspirational kick I need to continue making my way through the rest of 2020 (and this pandemic). I also felt super emotional while watching the PV for some reason. ALSO. MAPPA is behind this so what's it gonna be MAPPA? Is this gonna be one of your great ones or will it flop? Personally I hope it sticks the landing.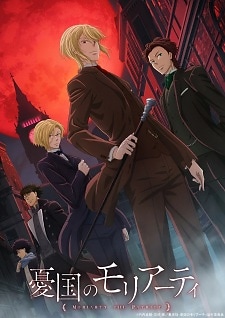 Now this is the kind of shit I want from fall anime. This looks like the other side of the coin of Sherlock Holmes as it focuses on none other than William James Moriarty. It definitely has that beautiful gothic noir vibe that comes from anime based in this period of history and makes it super fitting for being based off the work of Sir Arthur Conan Doyle. I'm really psyched for this show and I have high expectations that this will be good. Plus the art looks really pretty in my opinion.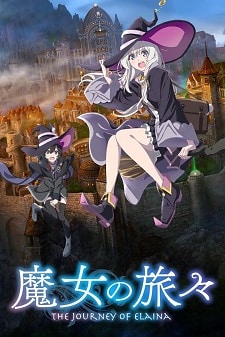 Admittedly, I don't know much about this show, but I DO know we're talking witches here. If Moriarty had that gothic vibe I want in fall, than this has the magical edge I'm looking for. This looks both cute but intense. This sounds like it's going to be a bit of an epic–that's to say that our cute witch MC will be traveling the world and meeting a variety of new people and having lots of interesting encounters. This seems like a fun one.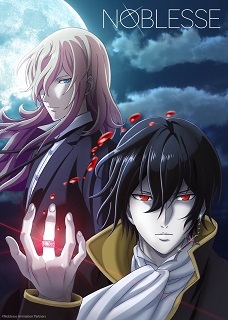 WOW. Another anime based off a webtoon? YUP. Following in the footsteps of The God of High School and Tower of God, I'm happy that Noblesse seems to be getting away from the fighting tournament format of the former two. Much like the other two, I'm not familiar with the source material but this one looks delightful. I read from the synopsis there is a high school involved…which means drama. I'm already on board and so ready for this. I just hope this has much better pacing than the other webtoon series. Third times the charm right?
There you have it! Those are just some of the series that caught my immediate interest, but as always I'll be watching many, many more. What anime are you all excited for in fall? Drop some titles that I should watch! And til next time~
Stay weebtastic
xoxo
Luna