It's that time of the year again folks! For those of you who are new to this tradition, we do something pretty special here on We Be Bloggin' where we review and cover 13 days of horror and thriller animes, highlighting our favorites. From new to old, here we go!
Cheers to another…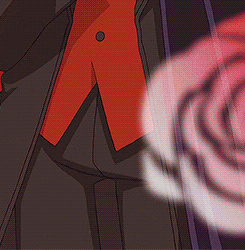 As we go, we'll post links to all of our material. But you can always catch it live by watching our Twitter and Instagram.
Let's have a spooky one!
---
Day 1: Was our pumpkin patch adventure and shared it on our story on Instagram!
Day 2: Star's viewing experience of Shoujo: Kamisama Hajimemashita
Day 3: On Instagram we called back to one of our posts about one of the sexiest possessions in all anime card game history.
Day 4: On Twitter we asked the public a very important question.
Day 5: On Twitter we took the time to appreciate a horror game.
Day 6: Is a love letter to one of our favorite werewolf animes in the form of a blog.
Day 7: We paid homage to our hogwarts house on Instagram.
Day 8: On Twitter, we paid tribute to case study of vanitas.
Day 9: Ranted about some whitehaired demon manchildren here's the blog.
Day 10: On Instagram, we took some groovy hallway shots before we got kronked in NOLA.
Day 11: On Twitter, we honored Trinity Blood.
Day 12: On Instagram we celebrated our party look!
Day 13: Thought we'd end Otakutober with the 5 sexiest anime men, cause why not lol.